Online Therapy & Phone Therapy in San Jose
When you can't get out to see a therapist, what can you do?
I offer online therapy sessions and phone therapy sessions. During this time with the COVID-19 pandemic, many people are needing to shelter in place, quarantine and self-isolate. These actions in and of themselves can increase the need for therapy.
Sheltering in place, self-isolation and socially distancing can make us feel alone and trigger underlying mental health issues such as anxiety and depression. For those of us who already suffer from these problems, anxiety and depression can worsen due to feelings of isolation, boredom and fear.
To help during this period, I'm providing both individual and couples counseling using video confering.
How Online Therapy and Phone Therapy Work
With a simple phone call or the click of a mouse, you can have instant access to online therapy or phone therapy. Many psychotherapists and psychologists in my community—including myself—are moving to providing sessions only via teleconferencing for the indefinite future due to COVID-19 concerns. Others are offering online therapy and phone therapy as options for people who are immunocompromised, in a vulnerable population such as older adults, or those who have anxiety about being out in public.
I was personally and professionally swayed to the move to online therapy and phone therapy because of an order to shelter in place. When the order is lifted, I will likely move to an approach more tailored to individual circumstances.
There's a lot of uncertainty, anxiety and panic right now, and these can take a big toll on our psychological well-being. Social isolation is also a risk factor for mental health and physical well-being.
Making an Appointment for Online or Phone Therapy
To make an appointment for online or phone therapy, you can call my office or make an appointment online. Before our first appointment, I will have you e-sign my consent before our first session. To pay for sessions, I will keep your credit card on file and charge that card at beginning of each session. My office policies are the same for online therapy and video conferencing as they are for therapy in my office.
Together, we will get through this. This pandemic comes at a time where we are already experiencing a great deal of anxiety and stress. The bottom line is that we all need help from time to time and it's important that therapy remains available. If  I can be of help, please let me know.

San Jose Psychotherapy in the Silicon Valley including San Jose, Santa Clara, Los Gatos, Saratoga, Campbell, Cupertino, Sunnyvale, Los Altos, and Mountain View.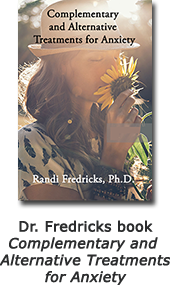 Counseling Psychotherapy Articles