Online Therapy & Phone Therapy in San Jose
I provide counseling and psychotherapy in the comfort and safety of my office because I know some people prefer to do therapy in person. I also offer online therapy sessions and phone therapy sessions for people who prefer that.
Many people are too busy to find time to make it to their therapist's office. For them, online therapy or phone therapy are both great options.
According to the people who have used online therapy, video conferencing platforms have made doing virtual therapy as effective as in person therapy. Because online therapy so accurately mimics a real life experience, many people find it as beneficial as in-person therapy.
How Online Therapy and Phone Therapy Work
With a simple phone call or the click of a mouse, you can have instant access to online therapy or phone therapy. Some online therapy platforms have a setup process and require a software or application download. With the online therapy platform I use, there's no setup and no download is required.
Many psychotherapists and psychologists provide sessions via phone or teleconferencing in addition to in-office therapy. I was personally and professionally swayed to the move to online therapy and phone therapy because of requests from my clients who couldn't always make it into my office.
How to Begin Online or Phone Therapy
To make an appointment for online or phone therapy, you can call my office or make an appointment online. Before our first appointment, I will have you e-sign my consent before our first session. To pay for sessions, I will keep your credit card on file and charge that card at beginning of each session. My office policies are the same for online therapy and video conferencing as they are for therapy in my office.
Whether you come into my office or we do online therapy or phone therapy, I will provide you with the same outstanding level of care. If  I can be of help, please let me know.

San Jose Psychotherapy in the Silicon Valley including San Jose, Santa Clara, Los Gatos, Saratoga, Campbell, Cupertino, Sunnyvale, Los Altos, and Mountain View.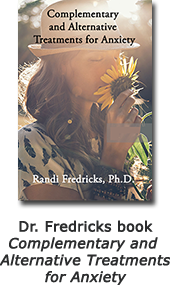 Telehealth Online Therapy Articles