Reviews for Individual Therapy
San Jose Counseling and Psychotherapy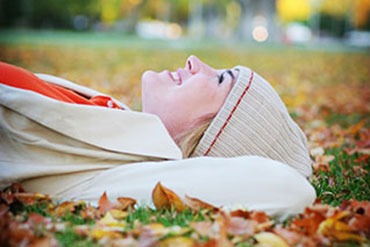 I can't thank you enough for all of the help and guidance that I've received from you. I now know that I can make more intelligent choices and change my life in a positive way. Now that I'm making better choices, I have so many good things in my life, I can't believe it! My relationships are much better and I am happier than I have ever been. Most importantly, I feel better about who I am today than I ever have have in the past. I know I am a valuable and desirable person and positive people want to be with me. Thank You, Randi. You've been a blessing in my life.
~ DE, Sunnyvale
My therapy with Randi was nothing short of phenomenal. Her unique background qualifies her to pull from a wide variety of healing modalities and choose what is the most appropriate. After seeing a number of regular therapists and coaches, I had given up the hope of feeling completed contented. After working with Randi, I can say I am truly satisfied with every area of my life.
~ AS, San Jose
Every aspect of my life has changed for the better since we began working together. I feel like I have finally found the happiness I have always been searching for and you helped me find it inside of me! I look back on the person I was – depressed and anxious – and I know longer relate to those feelings. I feel like a whole, complete person. Thank you so very much!
~ PT, Los Gatos
My life has changed in so many ways since we started working together. When I first began my sessions with you, I felt hopeless, depressed and – to some degree – suicidal. Your compassion and caring helped bring me back from the edge and allowed me to see the light at the end of a dark, long tunnel. You've taught me how to love myself, the biggest gift I could ever get. I've found the hope and happiness that evaded me for so long. Thank you, Randi.
~ KF, Campbell
Thanks to Randi, I am back on track and happier than I've been in a long time. Depression can take over and interfere with every part of your life. I had tried every kind of medication and still didn't feel better. Randi helped me find my way back. I never realized what a powerful impact my lifestyle had on my mood. I will be forever grateful for her help.
~ JL, San Jose
I came to see Randi to stop smoking. I had smoked for 13 years and decided it was time to quit. I had 4 sessions with Randi and was very happy with how well it worked. It has been 4 months since I last saw Randi and I am happy to report that I still haven't had a cigarette – and I don't want one!
~ CF, San Jose
I came to see Randi because I was having trouble sleeping. My mind was always racing when I would try to sleep. After a few sessions I was able to get to sleep much more easily and sleep through the night. It's been 6 months now and I sleep like a baby! Thank you so much.
~ LC, Santa Clara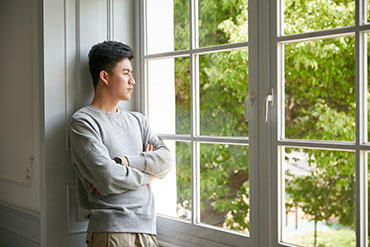 Approximately 10 minutes after Randi led me through the hypnosis process for the first time, I experienced an amazing surge of energy. I realized that the energy I was using to control my emotion had been released and it left me feeling rejuvenated. What an incredible feeling to be able to enjoy living and not be controlled by my emotions.
~ MD, San Jose
Before my meetings with you, I could not successfully speak during a presentation without choking up. I felt I always looked unprofessional and unprepared. I lacked the confidence to get up in front of a group and express myself. My work required that I make presentations, but I frequently felt humiliated and frustrated. Thanks to you I am now able to speak in front of an audience with confidence and clarity. I even get compliments and have been told I'm a natural! Thank you so much for all your help.
~ MF, San Jose
Maintaining a healthy weight has been problematic my entire life. The hypnosis sessions with Randi gave me a renewed sense of purpose and revived my positive outlook. It was just what I needed to carry forward my goals for diet, exercise and good health.
~ GG, Santa Cruz
Prior to speaking with Randi I had been to another therapist and I found all she did was listen and ask questions but offered no solutions to helping me change. Randi gave me the tools to stop the downward spiral in my thinking. I could not believe how she helped to release emotions I had been carrying for months. I gained control of my life again and for the first time in awhile, my tears were for joy and not sorrow. It's been over a year since I first spoke with Randi and life is brighter than ever.
~ ME, Los Gatos
It's hard to put into words how much you have helped me. The anxiety, depression and obsessiveness that I suffered from my whole life is now gone. I feel a sense of peace and serenity I never felt before. With your guidance and support, I've created a new life in which I am sincerely happy.
~ GB, San Jose
Please note that in keeping with ethical principles and appropriate therapist code of conduct, none of these opinions or therapy testimonials were obtained from current therapy clients or other persons, who because of their particular circumstances, are vulnerable to undue influence. In compliance with HIPPA and confidentiality rules there is no identifying information. These testimonials represent individual experiences, your experience will be your own and these therapy testimonials are not intended to guarantee or imply a guarantee of treatment outcome.

Psychological Services, Therapy and Marriage Counseling in the Silicon Valley including San Jose, Los Gatos, Saratoga, Sunnyvale, Campbell, Cupertino, Los Altos, Mountain View, Palo Alto, Morgan Hill, and Santa Clara.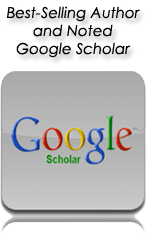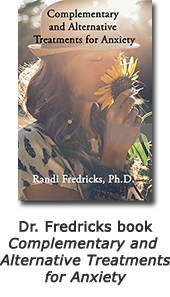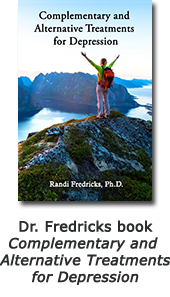 Everything is temporary; emotions, thoughts, people and scenery. Do not become attached, just flow with it.