Resources

The resources listed below are both local (San Jose, Santa Clara County, California) and national. This is because I'm licensed as a Marriage Family Therapist in multiple states and my office is in San Jose. All of the national resources listed should be able to refer callers to local resources in addition to providing other types of support. For immediate assistance with a crisis, call the National Suicide Lifeline at 988 or dial 911.
National Resources
National Suicide Prevention Lifeline
The 988 National Suicide Prevention Lifeline is a national network of over 160 local crisis centers that provides free and confidential emotional support to people in the U.S. in suicidal crisis or emotional distress 24 hours a day, 7 days a week.
National Domestic Violence Hotline
The National Domestic Violence Hotline provides essential tools and support to help survivors of domestic violence 24 hours a day, 7 days a week in over 200 languages. The focus of The Hotline is to provide the appropriate resources so survivors of domestic violence can live their lives free of abuse. Someone calling The Hotline can expect highly-trained, expert advocates that offer free, confidential, and compassionate support, crisis intervention information, education, and referral services.
The Trevor Project
The Trevor Project focuses on crisis intervention and suicide prevention for lesbian, gay, bisexual, transgender, queer, and questioning (LGBTQ) youth. Their toll-free telephone number provides confidential assistance by trained counselors for people under 25, as well guidance and resources to parents and educators in order to foster safe, accepting, and inclusive environments at home, schools and colleges. They also offer Chat and Text support.
National Sexual Assault Hotline
RAINN (Rape, Abuse & Incest National Network) is the nation's largest anti-sexual violence organization. RAINN created and operates the National Sexual Assault Hotline in partnership with more than 1,000 local sexual assault service providers across the United States. RAINN also carries out programs to prevent sexual violence, help survivors, and provide referrals for long term support in your area.
SAMHSA (Substance Abuse and Mental Health Services Administration) National Helpline
SAMHSA's National Helpline is a free, confidential, 24/7, 365-day-a-year treatment referral and information service (in English and Spanish) for individuals and families facing mental and/or substance use disorders. This service provides referrals to local treatment facilities, support groups, and community-based organizations. Their website also has an online treatment locator.
LGBT National Help Center
The LGBT National Help Center provides telephone peer-counseling and provides referrals to local resources in the United States. They maintain a large resource database with over 18,000 listings for professional services such as gay-friendly lawyers, doctors, mental health professionals, religious organizations, sports leagues, and student groups across the United States. All of their support volunteers identify as part of the LGBTQIA+ family.
Phone Numbers:
Society of Behavioral Sleep Medicine
The Society of Behavioral Sleep Medicine (SBSM) is an interdisciplinary organization committed to advancing the scientific approach to studying the behavioral, psychological, and physiological dimensions of sleep and sleep disorders and the application of this knowledge to the betterment of individuals and societies worldwide. The mission of the SBSM is to set standards and promote excellence in Behavioral Sleep Medicine healthcare, education and research. Their website has a list of mental health providers who specialize on the treatment of sleep disorders.
The National Eating Disorders Association
The National Eating Disorders Association (NEDA) is dedicated to supporting individuals and families affected by eating disorders. Through their programs and services, NEDA raises awareness, builds communities of support and recovery, funds research, and puts vital resources into the hands of those in need. NEDA supports individuals and families affected by eating disorders, and serves as a catalyst for prevention, cures and access to quality care. NEDA's programs and services include getting screened for an eating disorder, and finding treatment and support groups.
Parents Helping Parents
Parents Helping Parents (PHP) is committed to supporting families raising their loved ones with a disability. PHP prevention philosophy is grounded in a self-help model based on the belief that parents are capable of developing their own solutions when given the space, encouragement, and community resources that they need. The PHP hotline has a number of resources available, including the phone numbers and websites of PHP chapters across the United States.
Planned Parenthood
Planned Parenthood health centers provide a wide range of services, namely preventive care, including birth control, testing and treatment for sexually transmitted infections, and screenings for cervical and other cancers. With a presence in all 50 states Planned Parenthood has 49 affiliates, which operate more than 600 health centers. Their website has a list of their facilities.
Phone Number: 800-230-PLAN
Website: https://www.plannedparenthood.org
The National Alliance on Mental Illness
NAMI, the National Alliance on Mental Illness, is the nation's largest grassroots mental health organization dedicated to building better lives for the millions of Americans affected by mental illness. Across the country, thousands of trained NAMI volunteers bring peer-led programs to a wide variety of community settings, from churches to schools. These programs and support groups provide outstanding free education, skills training and support. NAMI also offers a number of classes. One class is for parents, guardians and other family caregivers who provide care for youth (age 22 or younger) who are experiencing mental health symptoms. Their Family-to-Family class is for families, significant others and friends of people with mental health conditions to increases coping skills and empower participants to become advocates for their family members. They also have a class for veterans and family members.
Local Resources
Spiritual Resources
University of Metaphysical Sciences
Visions of Heaven
The Portal
Center for Spiritual Enlightenment
Center for Spiritual Living
Resources for Approaches to Therapy
Association for Transpersonal Psychology
Cognitive Behavioral Therapy
Behavioral Tech
International Positive Psychology Association
Resources for Anxiety
Anxiety Panic Attack Resource
Selective Mutism
Resources for Depression and Sleep
Behavioral Sleep
Stanford Center for Sleep Sciences And Medicine
Resources for Addiction
Alcoholics Anonymous
Adult Children of Alcoholics
Al-Anon Family Groups
Codependents Anonymous
National Institute on Drug Abuse
The Recovery Village
Resources for Eating Disorders
Eating Disorders Resource Center Silicon Valley
National Eating Disorders Association
Overeaters Anonymous
Resources for Trauma and PTSD Treatment
Gateway to PTSD Information
International Society for Traumatic Stress Studies
National Center for PTSD
Trauma and Abuse Counseling
Resources for Domestic Violence and Abuse
Rape, Abuse, and Incest National Network (RAINN)
Next Door Solutions to Domestic Violence
National Domestic Violence Hotline 1-800-799-SAFE
General Mental Health Links
National Center for Complementary and Alternative Medicine (NCCAM)
National Institute of Mental Health (NIMH)
National Alliance for the Mentally Ill (NAMI)
Special Education and Needs for Children and Teens: Iser.com
National Mental Health Association (NMHA)
USA National Suicide Hotline (available 24/7) 1-800-SUICIDE
Self Growth.com
Resources for Lost Cost Mental Health Counseling
The Gronowski Center
John F. Kennedy University Counseling Centers
Mental Health Crisis Numbers
Crisis Line for Santa Clara County: 408.279.3312
Mental Health Call Center: 800.704.0900
Emergency Psychiatric Services (EPS): 408.885.6100
Psychotherapy and Counseling Directories
Psychology Today
Network Therapy
Good Therapy
Theravive
California Association of Marriage and Family Therapists
TherapyNext
Related San Jose Therapist Sites:
City of San Jose 
California Board of Behavioral Sciences
More About Therapy in San Jose California and Surrounding Cities: Saratoga, Cupertino, Santa Clara, Sunnyvale, Monte Sereno, Los Gatos
San Jose is home to such important high tech companies as Adobe Systems, Hewlett-Packard, IBM, and Lockheed Martin.5 With such large tech firms, it's no surprise that San Jose, the Silicon Valley, and Santa Clara County are such affluent areas of the U.S. and have low unemployment rate. One of the major influences on San Jose's low unemployment rate is the proximity of three top universities, namely Santa Clara University, San Jose State University and Stanford University. Interestingly, San Jose has more patents than any other U.S. city. The cost of living in San Jose is one of the highest in California and the rest of the U.S. due partially to high housing costs. Because of the level of income, San Jose residents also have some of the highest levels of disposable income.
Marriage and Couples Mental Health in San Jose
In spite of the high quality of life in Santa Clara County, nearly 11 percent of residents have reported being hurt by a spouse or intimate partner in some manner.4 These victims of domestic violence have access to a number of programs focusing on abuse. According to the Santa Clara Ccounty chapter of the National Alliance on Mental Illness (NAMI) minorities are in terms of  mental health services.2 Because if this, private mental health practitioners attempt to fill this gap. NAMI of Santa Clara also provides outreach, education, and sponsors research to improve the accessibility of mental health services in the San Jose area. The organization also offers resources for individuals, couples and families in crisis. For more information about NAMI of Santa Clara, call 408-453-0400.3
Family Services and Assistance Programs
The Santa Clara County Mental Health Department provides mental health services to thousands of families every year in the San Jose area. The department's programs help individuals and families to manage depression, anxiety, substance abuse, and severe mental illnesses in either an inpatient and outpatient settings. For more information, call the Santa Clara County mental health call center at 1-800-704-0900.1
References
County of Santa Clara. (2013).

 

Services – Mental Health Department. Retrieved from

 

http://www.sccgov.org/sites/mhd/Services/Pages/default.aspx
Santa Clara County Public Health. (2012).

 

Violence Profile 2012. Retrieved from

 

http://www.sccgov.org/sites/sccphd/en-us/Partners/Data/Documents/Final_Violence%20Profile%20Report_6%2021%2012_PHD%20FINAL.pdf
Wikipedia. (2014).

 

Companies Based in San Jose, CA. Retrieved from

 

http://en.wikipedia.org/wiki/Category:Companies_based_in_San_Jose,_California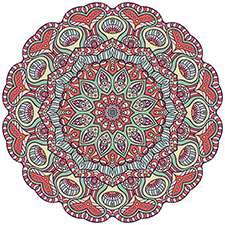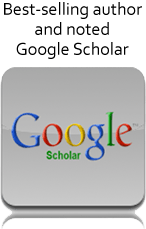 Psychological Services, Therapy and Marriage Counseling in the Silicon Valley including San Jose, Los Gatos, Saratoga, Sunnyvale, Campbell, Cupertino, Los Altos, Mountain View, Palo Alto, Morgan Hill, and Santa Clara.
Sometimes, when things are falling apart, they may actually be falling into place.