Film therapy recommendations
In my counseling sessions, I often provide Cinema Therapy film recommendations as an adjunct to our work together in therapy. My clients have commented that they find that the work they do outside of psychotherapy is a catalyst for further exploration during our therapy sessions.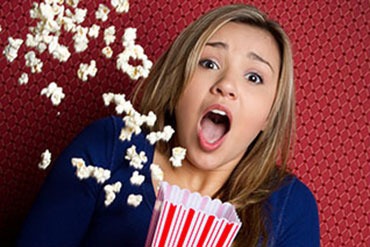 As a counselor, I am always trying to provide homework that is interesting and entertaining as well as therapuetic. Of course, my film recommendations movies are intended to be in addition to psychotherapy, not instead of it. Although I'm familiar with the films listed, I am not necessarily in agreement with all aspects of them. Whether you are a layperson or a therapist you will probably find a number of these films of interest.
The following films can be purchased online at Amazon.com or from local San Jose and San Francisco area book and video stores. Most of them can also be rented at Amazon.com of Netflix. The films are listed according to issue to make searching for them easier.
Films about relationships
About Last Night. Rob Lowe, Demi Moore, James Belushi. Director: Edward Zwick, 1986.
Gaslight. Charles Boyer, Ingrid Bergman, Joseph Cotton. Director: Thorold Dickinson, 1944.
In America. Samantha Morton, Paddy Considine. Director: Jim Sheridan, 2002.
Life Is Beautiful. Roberto Benigni, Nicoletta Braschi. Director: Roberto Benigni, 1998.
Mirror Has Two Faces, The. Barbra Streisand, Jeff Bridges. Director: Barbra Streisand, 1996.
My Big Fat Greek Wedding. Nia Vardalos, John Corbett, Lainie Kazan. Director: Joel Zwick, 2001.
Ordinary People. Donald Sutherland, Mary Tyler Moore, Timothy Hutton. Director: Robert Redford, 1980.
Films about anxiety
As Good As It Gets. Jack Nicholson, Helen Hunt, Greg Kinnear. Director: James L. Brooks, 1997.
Copy Cat. Sigourney Weaver, Holly Hunter, Dermot Mulroney. Director: Jon Amiel, 1995.
House Of Games. Lindsay Crouse, Joe Mantegna. Director: David Mamet, 1987.
The Odd Couple. Jack Lemmon, Walter Matthau. Director: Gene Saks, 1968.
Pelican Brief. Julia Roberts, Denzel Washington. Director: Alan J. Pakula, 1993.
Films about depression
Country Girl, The. Bing Crosby, Grace Kelly, William Holden. Director: George Seaton, 1954.
Dark Victory. Bette Davis, George Brent, Humphrey Bogart, Ronald Reagan. Director: Edmund Goulding, 1939.
Eraserhead. Jack Nance, Charlotte Stewart, Allen Joseph. Director: David Lynch, 1977.
Girl, Interrupted. Winona Ryder, Angelina Jolie. Director: James Mangold, 1999.
Ordinary People. Donald Sutherland, Mary Tyler Moore. Director: Robert Redford, 1980.
The Last Picture Show. Timothy Bottoms, Jeff Bridges, Ellen Burstyn. Director: Peter Bogdanovich, 1971.
Films about Addiction
28 Days. Sandra Bullock, Viggo Mortensen. Director: Betty Thomas, 2000.
Clean and Sober. Michael Keaton, Morgan Freeman. Director: Glenn Gordon Caron, 1988.
My Name Is Bill W. James Woods, JoBeth Williams. Director: Daniel Petrie, 1989.
St. Elmo's Fire. Emilio Estevez, Demi Moore. Director: Joel Schumacher, 1985.
Tender Mercies. Robert Duvall, Ellen Barkin. Director: Bruce Beresford, 1983.
Films about codependency and ACAs
Affliction. Nick Nolte, James Coburn, Sissy Spacek. Director: Paul Schrader, 1998.
Blue Sky. Jessica Lange, Tommy Lee Jones. Director: Tony Richardson, 1992.
Days of Wine and Roses. Jack Lemmon, Lee Remick. Director: Blake Edwards, 1962.
Mommy Dearest. Faye Dunaway, Diana Scarwid. Director: Frank Perry, 1981.
When A Man Loves A Woman. Andy Garcia, Meg Ryan. Director: Luis Mandoki, 1994.
Films about trauma and abuse
Antwone Fisher. Denzel Washington, Derek Luke. Director: Denzel Washington, 2002.
Bastard Out of Carolina. Jennifer Jason Leigh, Jena Malone. Director: Angelica Huston, 1996.
Nuts. Barbra Streisand, Richard Dreyfuss. Director: Martin Ritt, 1987.
Prince of Tides. Barbra Streisand, Nick Nolte. Director: Barbra Streisand, 1991.
Thousand Acres, A. Michelle Pfeiffer, Jessica Lange, Jennifer Jason Leigh, Jason Robards. Director: Jocelyn Moorhouse, 1997.
Films about eating disorders
The Best Little Girl In The World. Jennifer Jason Leigh, Charles Durning. Director: Sam O'Steen, 1981.
Eating. Nelly Alard, Lisa Blake Richards, Frances Bergen. Director: Henry Jaglom, 1990.
Girl, Interrupted. Winona Ryder, Angelina Jolie. Director: James Mangold, 1999.
Fried Green Tomatoes. Kathy Bates, Mary Stuart Masterson, Mary-Louise Parker. Director: Jon Avnet, 1991.
Katie's Secret. Meredith Baxter Birney, Ben Masters, Tracy Nelson. Director: Arthur Allan Seidelman, 1986.
What's Eating Gilbert Grape?

 

Johnny Depp, Leonardo DiCaprio, Juliette Lewis. Director: Arthur Lasse Hallström, 1993.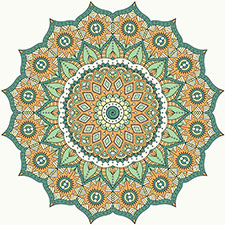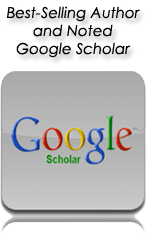 Psychological Services, Therapy and Marriage Counseling in the Silicon Valley including San Jose, Los Gatos, Saratoga, Sunnyvale, Campbell, Cupertino, Los Altos, Mountain View, Palo Alto, Morgan Hill, and Santa Clara.
Nothing is permanent. Don't stress yourself too much because no matter how bad the situation is it will change.