How Therapy Works
San Jose Counseling and Therapy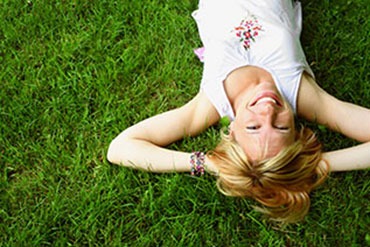 One of the questions that therapists get asked the most is how therapy actually helps. Naturally, someone coming to therapy wants to understand what it is all about.
This is a question that many scholars have asked over many years. In fact, scientists have studied this question extensively, and although there are no definitive answers, they have determined that there is one factor that seems to be present in all forms of psychotherapy no matter what the modality is or what type of orientation is.
Modality typically refers to the setting of therapy, such as individual, couples, or family therapy. Orientation is the theory behind the approach the therapist is using, which includes psychodynamic, behavioral, etc.
The single most important guiding factor that all therapy is based on is called the "therapeutic alliance." This is event more important that the modality or orientation. In fact that is one of the biggest complaints about cognitive behavioral therapy, that being that it is dry and seems to counter any therapeutic alliance.
The Therapeutic Alliance in Therapy
The therapeutic alliance is formed between he therapist and client and occurs at a point in the therapeutic relationship when the client elevates the therapist to a position of authority, and believes that this power and authority is shared between them.
There is a deep sense of collaboration and participation in the process that creates a positive attachment between the client and the therapist.
At the start of therapy, the therapeutic alliance is established with the client experiencing the therapist as being caring, supportive and helpful. In the later sessions, the alliance is experienced as a joint struggle against what is impeding the client, a shared responsibility for working out treatment goals, and a sense of wellness.
From an attachment theory perspective, therapy also includes other important elements that influence the therapeutic alliance. John Bowlby, the psychiatrist who first wrote about attachment theory, viewed the therapist as a surrogate parent-figure who encouraged the client to explore their inner world from a secure base that the therapist creates.
San Jose Therapy and Neurobiology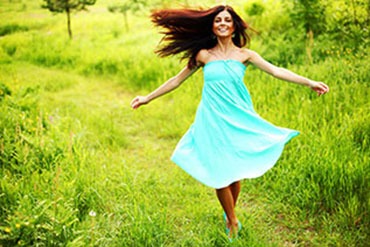 Research examining neurobiology have suggested that therapy changes the brain. These studies have indicated that a series of positive interpersonal experiences with a therapist are stored in the form of memory.
These memories create positive mental images and models about the self as well as others. The perspective this creates in the individual is then carried into other relationships making those encounters more enriching, positive experiences.
Research has found that people who experience unhealthy parenting as children are lacking certain capacities for attachment in relationships because their parents most likely did not have had these abilities themselves.
The part of the brain behind the eyes is the prefrontal orbital cortext, an area of the brain that regulates functions that pertain to interpersonal relationships. At birth, this part of the brain is not completely developed and subsequent environmental experiences determine how it develops.
Caring and Compassionate Therapy
Based on this line of thinking, biologically-minded therapists believe that counseling activates certain brain areas and deactivates others, thus reducing symptoms. Talking to a therapist actually changes brain patterns and activity.
Other more spiritually based types of psychology, such as Transpersonal and Buddhist Contemplative methods, may still believe in the neurobiological component of counseling, but these therapists tend to think that mind, body, and spirit cannot be entirely separated. This helps to explain exactly how therapy works.
Sometimes life can leave you feeling overwhelmed. Certain situations can make us feel powerless and helpless to change. This can lead to feeling lost, with little control and few resources to help you.
You be closer to having control than you think. It may just be a matter of developing a new perspective and discovering your strengths. You just need to take that first step.
My goal as a counselor and psychotherapist is to help you realize your full potential and celebrate the life you have. You can't change your past, but we can work together to make life more fulfilling in the ways that matter to you.

Therapy Services in the Silicon Valley serving San Jose, Los Gatos, Saratoga, Sunnyvale, Campbell, Cupertino, Los Altos, Mountain View, Palo Alto, Morgan Hill, and Santa Clara.