Dr. Randi Fredricks, Ph.D.
San Jose Counseling and Psychotherapy
I have deep roots in the worlds of alternative medicine, mindfulness and communication theory, and received my clinical education and training from the Institute of Transpersonal Psychology. I have lived and practiced at the intersection of psychology and spirituality for over 30 years.
Integrating the strengths of Western psychology with the heart and soul of Eastern mysticism, I provide holistic therapy and counseling to individuals struggling with anxiety, depression, addiction, and relationship issues.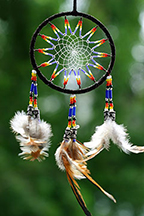 I offer evidence-based treatment with a heart-centered approach that honors the mind, body, and spirit connection. I help my clients unravel the root cause of their suffering, and to live from the heart of embodied wisdom and intuition.
The therapeutic approach I use with clients varies according to their specific needs and according to the issues that they bring with them into our work together. My basic approach to counseling is:
Holistic. I focus on the whole person, mind, body, emotion and spirit.
Strength-based. I seek to identify, draw on and enhance the positive qualities and approaches that clients already use in life and those that have helped through difficult times in the past.
Person-centered. I work in collaboration with each person letting the client take the lead in introducing aspects of life he or she would like to work on.
Systems oriented. I understand each person as part of many systems that influence his or her life including family, friends, workplace, neighborhood, culture, physical traits, sexual identity, religion and the society we live in.
I believe that being human is a practice and that healing and change is always possible. You don't have to be defined by or unconsciously thrown about by the outdated patterns in your life anymore. I look forward to helping you on your journey to wholeness.
Education
Ph.D. Psychology, Concentration in Transpersonal Psychology, Institute of Transpersonal Psychology (ITP)
MA in Counseling Psychology, John F. Kennedy University (JFKU)
BA in Communications, Santa Clara University (SCU)
Licenses and Certifications
California Licensed Marriage and Family Therapist MFC47803
Arizona Licensed Marriage and Family Therapist LMFT-15655
Florida Licensed Marriage and Family Therapist Florida MT4366
Certified Clinical Nutritionist
Certified Clinical Herbalist
Advanced Training
Eye Movement Desensitization and Reprocessing (EMDR)
Neuro-Linguistic Programming (NLP) Practitioner
Neuro-Linguistic Programming (NLP) Master Practitioner
Neuro-Linguistic Programming (NLP) Health Practitioner
Books and Research
Complementary and Alternative Treatments for Depression (Book)
Healing & Wholeness: Complementary and Alternative Therapies for Mental Health (Book)
Fasting: An Exceptional Human Experience (Book)
Complementary and Alternative Treatments for Anxiety (Book)
Communication Apprehension Among Adult Children of Alcoholics (Published Study)
An Exploratory Study of the Effects of Water Fasting for Depression (Published Study)
Orientation and Modalities
Psychodynamic Theory
Solution-Focused Brief Therapy (SFBT)
Attachment Theory
Narrative Therapy
Relational Therapy
Transpersonal Psychology
Somatic Therapy
Mindfulness Therapy
Positive Psychology
Meditation
Depth Psychology
Internal Family Systems (IFS)
Spiritual Holistic Counseling
Cognitive Behavioral Therapy (CBT)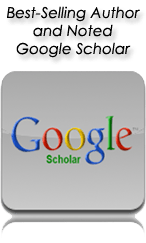 Counseling Psychotherapy Articles