Therapy for Anxiety and Stress
Anxiety Treatment
San Jose Counseling and Psychotherapy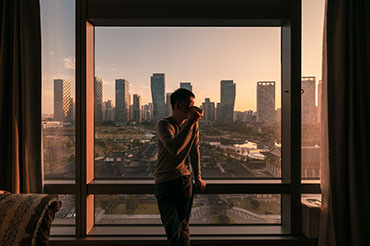 If you're someven eone who experiences persistent worry, if you're uncomfortable in social situations, you have a hard time feeling confident or if you have trouble sleeping these are all signs of excess anxiety. The good news is that there are effective treatments to decrease and even eliminate anxiety that may have been disabling.
The majority of people who seek help for mental health are suffering from some form of anxiety. In fact, anxiety disorders are the most common of psychiatric disorders, affecting over 25 million in the U.S. alone.
Untreated anxiety disorders get so bad that they cause people to avoid situations that trigger or worsen their symptoms. The good news is that therapy can help.
If you are feeling apprehension and fear in most areas of your life or as an overall feeling of general discomfort, you are probably suffering from anxiety.
Anxiety is a normal emotion that everyone experiences under certain circumstances. But if your feelings of nervousness or fear are getting in the way of living your life or functioning, psychotherapy may be able to help.
Anxiety treatment can manage anxiety
It can be a good idea to seek anxiety treatment when you have mild anxiety before you develop an actually anxiety disorder.
Once someone is diagnosed with an anxiety disorder, the level of their anxiety become much more difficult to treat and often requires medications that can be highly addictive. Some of the signs of milder anxiety can be the following:
Fear or nervousness in groups or social situations
Persistent worrying
Difficulty sleeping or concentrating
Constant muscle tension and headaches
Obsessive thoughts
Mild irritability
Lingering fatigue
Feelings of panic, fear, and uneasiness
An inability to be still and calm
Psychotherapy for anxiety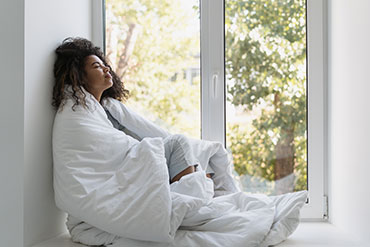 If your anxiety is not as extreme, but you find yourself worrying about everything from the state of the economy to whether your two year old will get into Stanford, you can probably benefit from counseling. If your family or friends haven't called for a few days and you assume that no one longer cares about you, you can most likely benefit from some psychotherapy.
If your default position in life is always to assume the worst, there' a good chance that you're not fully enjoying life because you're never seeing anything as positive.
Your mind is a tool that can work for you or against you, it can work to improve your satisfaction with life, or it can focus on your displeasure with everything. Our thinking becomes particularly problematic when we are worrying instead of taking action in ways that can help.
Help for anxiety when you need it most
How do you know if you need help for your anxiety? If it's interfering with the quality of your life, there is a good chance that counseling could help. If you're actually having panic attacks or you can't sleep, you should probably get treatment.
Psychotherapy for the treatment of any type of anxiety includes a number of different approaches, such as Cognitive Behavioral, Psychodynamic, and Transpersonal.
As a psychotherapist experienced in treating all types of, I focus on helping my client to feel better as quickly as possible in a place where they feel safe and supported.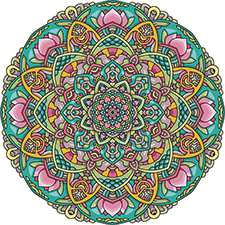 Anxiety Counseling and Therapy for the Silicon Valley including San Jose, Los Gatos, Saratoga, Sunnyvale, Campbell, Cupertino, Los Altos, Mountain View, and Santa Clara.