Depression Counseling
San Jose Counseling and Psychotherapy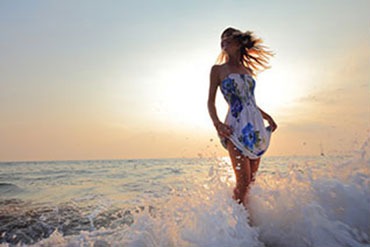 Depression is a combination of thoughts and feelings. The majority of people will experience some level of depression in their lifetime, but sometimes it is so mild they are unaware of it.
Fortunately, psychotherapy combined with other types of treatment can help to manage depression. I have helped many men and women to reduce their depression, often without the use of any medication.
Depression is a worldwide epidemic. In the United States alone, depression is among the ten most frequently reported medical conditions and 19 million people are thought to suffer from it.
Scientists estimate that one third of the population will experience depression during their lifetime and by 2020, depressive disorders will be the second largest illness in the world.
Signs of Depression
This is alarming due to the fact that depression poses a high risk of death and disability. Approximately 15 percent of people with major depressive disorder die by suicide.
Because depression has the potential to have such a devastating impact on our well-being, it is always wise to seek depression therapy help at the first signs of it. The following are some common signs that people with depression report:
The persistent feeling of sadness
Loss of interest in activities
Inability to sleep or sleeping too much
Difficulty concentrating on tasks
Changes in appetite
Decreased energy level
The Limits of Depression Medication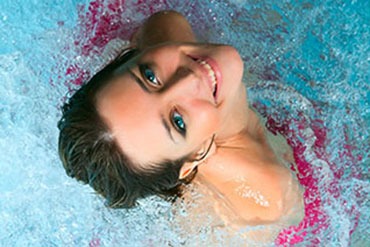 Although suicide rates have declined since the introduction of selective serotonin reuptake inhibitors (SSRIs) in 1988, approximately 30 percent of patients with depression do not respond to SSRIs.
Many people end up taking a combination of two or more antidepressant medications as a method of depression treatment with minimal results and about a third of people do not respond to antidepressant medication of any kind.
SSRIs have been found to be very effective, making them the usual medication of choice. Recently, researchers have begun to question the efficacy of antidepressants.
Alternative Therapies for Depression
Over the past ten years, several reviews looked at over 100 studies on antidepressants and found that sugar pills were just as effective except in the case of major depression.
This research suggests that while antidepressants can be effective, other alternatives may offer similar benefits without the side effects.
Antidepressants side effects include the risk suicide, worsening of depression, and unusual changes in behavior in children, adolescents, and adults. The FDA made drug manufacturers place black box warnings on all antidepressants because of these side effects, particularly suicidality in adolescents.
Based on this evidence, complementary and alternative medicine (CAM) therapies combined with depression therapy, represent a viable option for patients that are not helped by antidepressants or want to avoid the side effects.
The use of alternative medicine therapies in the U.S. has gained acceptance, making it a practical and effective adjunct or alternative to pharmacology.
Natural Remedies with Depression Counseling in San Jose
Research has shown that natural methods of treatment can be particularly effective in treating depression when combined with depression therapy.
I use a combination of different psychotherapeutic approaches and natural methods to help depression. There are numerous alternatives therapies that can be combined with traditional psychotherapy including the following:
Nutrition
Herbal Medicine
Naturopathy
Neuro-Linguistic Programming (NLP)
Hypnotherapy
Eye Movement Desensitization and Reprocessing (EMDR)
Meditation
Auditory Processing Therapy
Light Therapy
With support, education, and modification of behaviors and lifestyle, many people enjoy long-term success. My book Healing & Wholeness: Complementary and Alternative Therapies for Mental Health explains how the powerful combination of depression therapy and natural methods helps people to recover from depression quickly and appreciate lasting results.

Depression Counseling and Therapy in the Silicon Valley including San Jose, Santa Clara, Los Gatos, Saratoga, Campbell, Cupertino, Sunnyvale, Los Altos, and Mountain View.