Panic Attacks and Panic Disorder
San Jose Counseling and Psychotherapy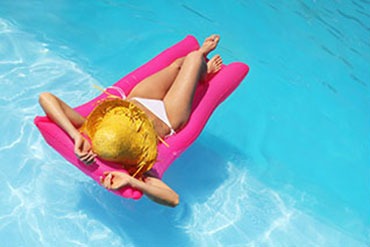 As a therapist specializing in anxiety therapy I provide therapy and counseling for panic attacks, anxiety attacks and panic disorder.
Anyone can suffer from a panic attack and may not need anxiety treatment.
Many people have just one or two panic attacks in their lifetimes, and the problem goes away, perhaps when a stressful situation ends.
However, for some people, these attacks are a serious problem and can significantly affect quality of life.
Description of Panic Attacks
The attacks are periods of intense fear that are of sudden onset and of variable duration of minutes to hours.
The attack usually begins abruptly, may reach a peak within 10 minutes, but may continue for much longer if the sufferer had the attack triggered by a situation from which they are not able to escape. In attacks that continue unabated, and are triggered by a situation from which the sufferer desires to escape.
Often, someone with a history of panic attack will experience severe anticipatory anxiety between attacks, especially in situations where attacks have occurred before. Going through a panic attack is no doubt one of the most frightening experience a person can have.
After a panic attach, it can take weeks to get over, often because the person proceeds to take multiple medical tests in order to determine what happened and if they sustained any permanent damage. If a person continues to have attacks, the condition is then considered to be panic disorder.
Sign and Symptoms of Panic Attacks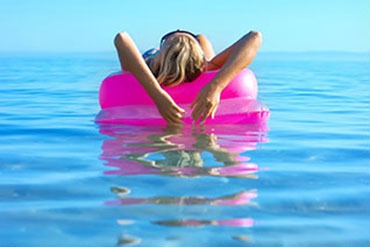 People who have panic attacks frequently say they have a fear of dying or going crazy. The panic attack actually triggered by the sympathetic nervous system. Once the panic attack begins, the person usually experiences the following symptoms:
Sweating
Shaking
Trouble breathing
Shortness of breath
Chest pain
Heart palpitations
Dizziness
Dissociation
Symptoms are usually slightly different from person to person, but if an individual has another panic attack at a later date, they will usually have the same symptoms as they did during previous attacks.
People frequently seek treatment in an emergency room before seeking anxiety treatment. Attacks with panic are different from other forms of anxiety because of their sudden onset and intensity.
People who get panic attacks often have another anxiety disorder, but repeated attacks are often diagnosed as panic disorder. Panic disorder is one of two different types; with or without agoraphobia.
Anxiety Treatment and Panic Disorder
Panic disorder is a type of anxiety disorder in which someone has repeated attacks of intense fear that something bad will occur when not expected. After the first panic attack, the person lives in fear that another attack will occur.
A psychotherapeutic anxiety counseling treatment that is useful in the treatment of panic disorder is cognitive-behavioral therapy (CBT). Research has found that patients are panic-free within six months in about 80% of cases.
Many people reported positive long-term effects after treatment had stopped. About half of the patients said they had occasional attacks two years or more after treatment has ended. I have found that CBT is always more powerful when combined with other methods.
Therapy generally includes a number of different approaches, such as Cognitive Behavioral, Psychodynamic, and Transpersonal. As a therapist trained and experienced in treating panic attacks, I focus on helping my client to feel better as quickly as possible in a safe and supportive environment.