Aromatherapy and Mental Health
San Jose Counseling and Psychotherapy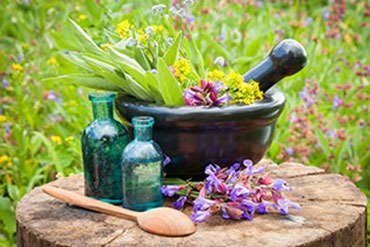 Aromatherapy is a therapeutic practice that uses aromatic plant oils and other aroma compounds for the purpose of altering one's mood, cognitive, psychological or physical well-being.
It is one of the most popular natural remedies and is typically offered as a complementary therapy alongside standard treatment.
The use of essential oils for therapeutic, spiritual, hygienic and ritualistic purposes goes back to a number of ancient civilizations including the Chinese, Indians, Egyptians, Greeks, and Romans. Today, aromatherapists, who specialize in the practice of aromatherapy, utilize blends of therapeutic essential oils through inhalation, bathing, or in a topical application.
Research has shown that the psycho-physiological effects of essential oils can be observed with an electroencephalogram (EEG), a test used to detect electrical activity of the brain. Essential oils can be anti-depressant, sedative, tranquilizing, and release endorphins. The hypothalamic response affects the endocrine system through hormone release. In one study, researchers in Japan established that jasmine oil increases alertness and attention through beta-wave activity.
Anxiety and Aromatherapy
The use of aromatherapy essential oils in the treatment of anxiety has been well documented. In a number of trials, aromatherapy has alleviated anxiety and stress. Placebo-controlled research with 52 subjects tested the use of lavender, ylangylang, and bergamot essentials oils used once daily for 4 weeks. The study, performed at the Geochang Provincial College in Korea, evaluated the benefits of aromatherapy for the treatment of anxiety. At the 4-week mark, the blood pressure, pulse, subjective stress, state anxiety, and serum cortisol levels among the aromatherapy group were significantly lower.
Some of the essential oils associated with an anxiolytic effect include lavender, ylangylang, bergamot, petigrain, neroli, bergamot, cypress, lavender, lime, marjoram, rose, and violet leaf.
Stress and Aromatherapy
Aromatherapy helps to reduce stress by acting on free radicals related to inflammation, aging, and carcinogenesis. A Japanese study determined that using lavender and rosemary was particularly effective at reducing both oxidative and psychological stress. The researchers measured the saliva of 22 healthy participants after smelling lavender and rosemary essential oils. Various physiologically substances in saliva were examined, such as such as cortisol, secretory IgA, and alpha-amylase activity; all considered markers of stress. Both lavender and rosemary significantly decreased cortisol levels compared to placebo.
A second Japanese study looked at how lavender essential oils affected stress and arousal levels. The results suggested that lavender aromatherapy was associated with reduced mental stress and decreased arousal.
Essential oils associated with a calming effect include lavender, rosemary, rose, frankincense, bergamot, marjoram, vetiver, chamomile, lemon, geranium, cinnamon, fennel, rosewood, and ylang ylang.
Depression and Aromatherapy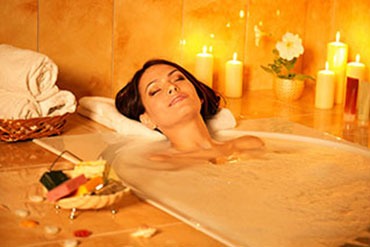 A number of studies have successfully used aromatherapy for improving mood.  In one study, 20 depressed men on antidepressants were divided into two groups; 1) Twelve were exposed to citrus fragrance in the air, and 2) Eight received placebo. The aromatherapy group was able to substantially reduce their antidepressant dosage.
Essential oils associated with anti-depressant properties include ylang ylang, geranium, jasmine, orange, sandalwood, lemon, lemon verbena, and mandarin.
Sleep Disorders and Aromatherapy
Lavender (Lavendula angustifolia) contains a number of medicinal components, including perillyl alcohol, linalool, and geraniol. As an essential oil, lavender has been successfully used in aromatherapy in the treatment of sleep disorders.
A study at the University of Vienna in Austria found that the aroma from lavender was sedating and helpful in alleviating insomnia. A study of seniors with sleeping troubles found that inhaling lavender was as effective as common sleep medications. Similar results were reported in other research using a combination of lavender and sweet almond oil in people with insomnia.
Essential oils associated with sleep include lavender, sweet marjoram, chamomile, ylang ylang, geranium, neroli, clary sage, sandalwood, bergamot, frankincense, and jasmine.
Aromatherapy and Cognitive Health
Aromatherapy can improve memory, recall, and concentration. Researchers have learned that memory recall doubles when a past event is associated with a recognizable smell. That's why a whiff of a familiar fragrance can send you back in time and carry with it images and feelings associated with a connected event.
The essential oil from rosemary (Rosmarlnus officinalis) has a reputation for increasing memory, concentration, and even creativity. Carnosol, a component of Rosmarinus officinalis, is a phenolic compound that has potent antioxidant and anti-inflammatory activities.
A British study at the Human Cognitive Neuroscience at the University of Northumbria examined the cognitive performance of 144 participants by dividing them into three groups: 1) exposed to the essential oil lavender, 2) exposed to the essential oil rosemary, 3) exposed to a placebo with no odor.  Those in the rosemary group showed enhanced memory performance as compared to the control group and the lavender and placebo groups.
How To Use and Choose Essential Oils
To be truly effective, essential oils must be absolutely pure. Synthetic or adulterated oils, although less expensive, will not give you the effects you desire and may even have adverse effects. To insure quality, you may want to choose only oils that are guaranteed to be organic or ethically wild crafted, properly distilled or extracted, originating from a reliable source and priced accordingly. It is critical that the oils are species specific.
It is important to use caution when using essential oils. Like herbal medicine, aromatherapy involves powerful plant-based products that can cause adverse reactions. For example, certain essential oils are not recommend for use during pregnancy, and may be skin irritants if not properly administered.
If you would like to learn more about how aromatherapy works with traditional psychotherapy, please call me office for an appointment.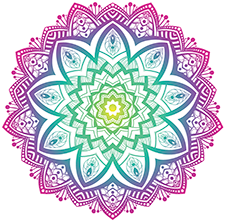 Counseling and Therapy for the Silicon Valley including San Jose, Los Gatos, Saratoga, Sunnyvale, Campbell, Cupertino, Los Altos, Mountain View, Palo Alto, Morgan Hill, and Santa Clara.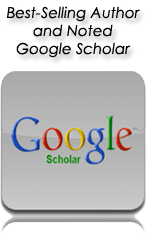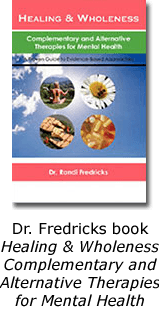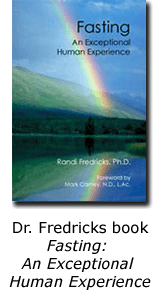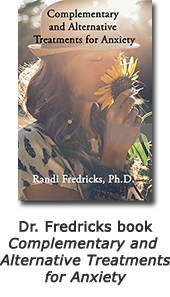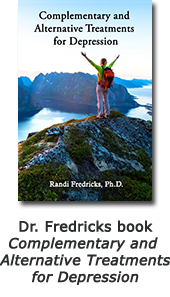 Reflect upon your present blessings, of which every man has plenty; not on your past misfortunes, of which all men have some.
~ Charles Dickens