Neuro-Linguistic Programming (NLP)
San Jose Counseling and Psychotherapy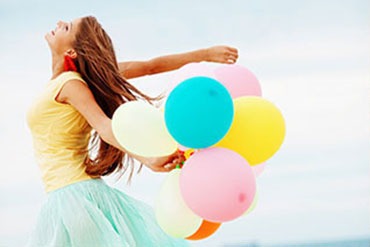 Neuro-Linguistic Programming (NLP) is a form of psychotherapy which draws on the principles and techniques of many well-known psychotherapists. I use with other natural remedies, usually Cognitive behavioral therapy (CBT), hypnotherapy, and eye movement desensitization and reprocessing (EMDR).
CBT, currently the most prevalent form of psychotherapy for the treatment of mental health disorders, has some conceptual and historical similarities to NLP. NLP and CBT share basic assumptions about in individuals in health and disease. Both are based on the idea that people act and feel based on their perception or maps of the world rather than the actual world and involve an information processing perspective of mind.
Both CBT and NLP seek to identify and change "distorted" or "unrealistic" ways of thinking, and therefore to influence emotion and behavior. Both involve "reframing" and advise that behaviour change greatly facilitates the integration of new, ore beneficial beliefs.
NLP and Mental Health Counseling
NLP is the study of how we communicate both internally with ourselves and externally with the world around us. NLP is concerned with the examination of the structure of subjective experience and what can be calculated from that and is predicated upon the belief that all behavior has structure.
NLP is based on the work of some history's finest therapists, such as Virginia Satir, Milton Erickson, and Fritz Perls. The techniques that NLP uses were discovered by modeling the behavior of such successful people in many different fields. NLP is especially useful for the following interventions:
Fear of Exams and difficulties in passing tests (i.e. driving test)
Fear of flying
Treatment of Phobias generally
Change of habit patterns (i.e. giving up smoking, over-eating, etc.)
Goal setting
After a bereavement
Individual and couples counseling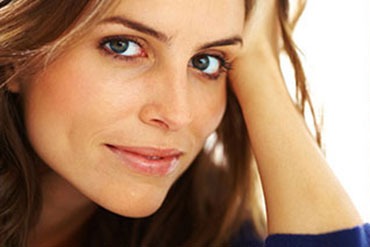 The NLP therapist assumes the NLP model to be true for practical therapeutic purposes. The client thus presents with a 'present state' which is in some way unsatisfactory, and a 'map of the world' which embodies their perceptions of their past present and future. The emphasis of the therapist is on how the client constructs their present state, not on analysis of why.
NLP psychotherapy is a client centered therapeutic approach. The basic remedial model for change is that the client is able to find resources in their own experience to add to the present state so they can reach a more desirable state.
The role of the therapist is that of an active facilitator. The NLP therapist helps the client: identify their desired state; be sure that this state is appropriate, or 'ecological', for the client as a whole; and then to identify and apply the appropriate internal resources.
To be effective, the therapist builds a high level of rapport with the client using a set of techniques identified in the NLP model but widely applicable to other human communications.
In working with the client in this way the NLP therapist can draw on a broad set of techniques based on the NLP model which have proved effective in dealing with different forms of limiting present state.
Some of these techniques operate at a simple behavioral level, others involve the client in changing limiting beliefs and thereby opening up more choices. Whilst considerable time may be taken in working with the client to gain a clear understanding of the present and desired states, the change process is typically brief compared with other types of psychotherapy.
NLP psychotherapy stresses the concept of ecology, for client and therapist, in change work and ecological steps are built into most of the techniques.
The changes sought must be truly representative of the whole person and not just appropriate to one part or careless of the potential adverse consequences of change.
NLP Can Help With Past Traumas
There are many health professionals, coaches, and lay people who have received training in NLP. I highly recommend that if you see someone who is educated in psychology as, in addition to NLP. That training in psychology should be a Masters degree or a Ph.D., and preferably a Licensed Psychotherapist, Psychologist or Psychiatrist.
There is a good reason for this. When you are doing NLP, past traumas and other disturbing events can be triggered. I strongly recommend that you have someone with extensive training in psychology who is therefore capable of dealing with such a situation. Again, there are many psychotherapists, psychologists or psychiatrists who have training in NLP, so finding someone who fits this criteria should not be difficult.
Where I Received My NLP Training
I received my NLP Practitioner Training and my NLP Master Practitioner Training at NLP University with Robert Dilts and Judith Delozier. I have also received NLP Health Certification Training from Tim Hallbom at the The NLP and Coaching Institute. I feel fortunate to have received my training from the best in the business.