Cinema Therapy
San Jose Counseling and Psychotherapy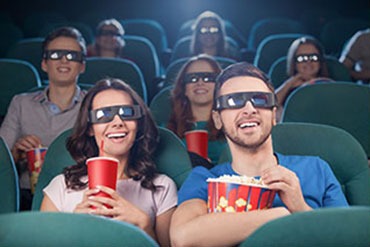 Cinema therapy or movie therapy is a form of supplemental therapy, similar to art, music and dance therapy, that is used for mental health issues.
Cinema therapy can be a catalyst for healing and growth for those who are open to learning how movies affect people and to watching certain films with conscious awareness.
Cinema therapy allows one to use the effect of imagery, plot, music, etc. in films on the psyche for insight, inspiration, emotional release or relief and natural change.
Cinema Therapy
 

in Psychotherapy

Used as part of psychotherapy, cinema therapy is an innovative method based on traditional therapeutic principles.

Cinema therapy involves requesting clients to watch movies or film clips with themes or situations similar to those the counselor and client are working on, with the purpose of discussing the movie themes in session.

Can watching a film like Wolf of Walk Street help you deal with addiction? Does Sophie's Choice make you think about difficult decisions you've made in your life? Indeed, movies can and do change the way we think, feel, and deal with life's ups and downs.

As one of many types of psychotherapy, cinema therapy is the process of using movies made for the big screen or television for therapeutic purposes. It often has a positive effect on people.
Cinema Therapy at Home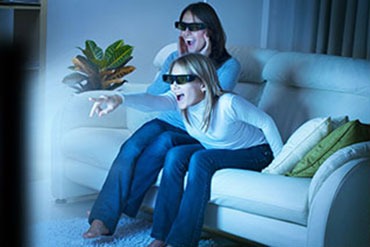 Cue up Netflix or your DVD player because cinema therapy can be self-administered. The goal is to choose movies with themes that relate to your current problem or situation.
For example, if you or a loved has an addiction problem, you might watch Less Than Zero or Days of Wine and Roses. If you are struggling with depression, you might find that a good comedy can lift your mood.
When someone watches a film as a form of therapy, it is important to search for the therapeutic context such as anxiety, grief, abuse, or illness. Films suitable for cinema therapy typically have the ability to impact the viewer.
Different Forms of Cinema Therapy
There are different types of cinema therapy, such as simply watching a movie to experience an emotional release. In therapy, movies can help clients to learn about themselves in more profound ways based on how they respond to different characters and scenes.
The therapist may ask about their personal situation and get a sense of where they are at in their lives and then recommend a specific movie.
When watching movies in a cinema therapy context, relax and get comfortable. Then focus on the things that you like about the movie and which characters or actions have meaning for you. Ask yourself which characters exhibit behavior that you admire and might want to emulate.
Of course, people in therapy should not cancel their next therapy session to catch a movie. Instead, bring up a movie in therapy. If the therapist is familiar with the movie, he or she can learn a lot about a person views the world by how a movie impacts them.