Eating Disorders and Alternative Medicine
San Jose Counseling and Psychotherapy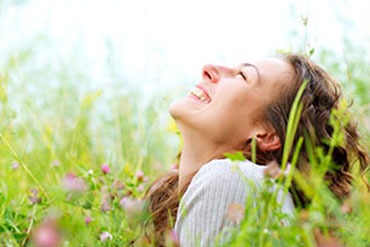 Many therapists and eating disorder treatment facilities have begun to incorporate natural remedies for eating disorders into their recovery programs.
This is because more and more patients are asking for it, and because research is showing that alternative therapies can be an effective adjunct to eating disorder therapy. The following represents some of the most common alternative treatments used in the treatment of eating disorders.
Although the most common alternative therapy for eating disorders is nutritional counseling, the following other therapies have also been found to be helpful.
Biofeedback in Eating Disorders Treatment
A popular treatment sometimes used in eating disorder treatment is biofeedback. Biofeedback is a type therapy that helps the participant to gain greater awareness of many physiological functions primarily using various instruments that report activity in those areas.
The idea is that — with practice — the participant will learn to control parts of their physiology at will. Some of the physiological functions that the person can manipulate are brainwaves, muscle tone, heart rate and pain. In the field of mental health, biofeedback is used to control physiological reactions that happen in terms of thoughts, feelings, and behavior.
Obesity and anorexia nervosa are related to similar types of emotional stress and maladaptive coping mechanisms that can be mediated by biofeedback. A study at the University of Skopje in Macedonia found that biofeedback was be helpful in reducing stress associated with eating disorders.
The study was consisted of 76 obese and 27 anorexic girls, as well as 35 healthy girls in a control group. The treatment included a biofeedback relaxation system based on electrodermal response (EDR).
EDR measures the electrical conductance in a person's skin while an electrical current is run through the skin. The EDR machine will test the levels and changes in both salt and water in the person's sweat gland ducts. The more emotionally aroused the subject is, the more active their sweat glands are and the greater the electrical conductivity of their skin.
The results in the study concluded that EDR biofeedback was effective in improvement in symptoms of eating disorders and that obesity and anorexia nervosa have related types of emotional stress and coping mechanisms.
Light Therapy in Eating Disorders Counseling

Bright light therapy is a therapy that has shown great promise as in research into natural remedies for eating disorders. Bright light therapy is normally used to treat seasonal affective disorder, a type of depression.
It has also been effective in decreasing winter binge frequencies in women with bulimia nervosa. In a double-blind, placebo-controlled study at Cornell University, 34 patients with bulimia used light therapy and significantly reduced frequency of bingeing in comparison to subjects receiving placebo.
Massage Therapy in Eating Disorders Therapy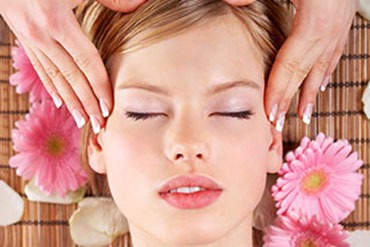 Massage therapy can be a beneficial component of treatment for eating disorders. In one study, women in a eating disorder treatment center diagnosed with anorexia were given a massage twice per week for five weeks or standard treatment.
The women who received massages had reduced levels of both stress and anxiety. At the end of five weeks, the same women had increased body satisfaction. Additionally, they had higher levels of dopamine and norepinephrine than the control group.
Another study examined the effectiveness of massage in treating bulimia nervosa. To do this, the researcher, had 24 women with bulimia split into a massage therapy group and a control group. The patients receiving massage reported decreased anxiety and depression. Moreover, the women receiving massage had lower cortisol levels and higher dopamine levels.
Natural Remedies and Eating Disorder Treatment
Because of the many biochemical and psychological factors involved in recovering from an eating disorder, evaluations by a medical doctor, psychotherapist, and nutritionist are a sound investment in the beginning of the recovery process. Most eating disorder treatment will involve these components as well as some natural remedies for eating disorders.
Recovering from an eating disorder demands a treatment plan that addresses the physical, psychological, and spiritual aspects of the disorder. Cognitive-behavioral and transpersonal psychotherapy in combination with nutrition counseling is an effective approach for the treatment of eating disorders.
Complementary and alternative therapies, such as the use of mind-body medicine, are valuable adjuncts for helping the patient to develop a healthier body image and learn how to cope with stress more productively.