Eating Disorder Counseling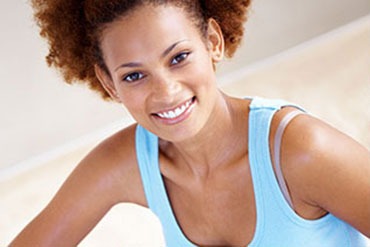 Eating disorder counseling and psychotherapy are the cornerstones of eating disorder treatment.
Therapy comes in several forms, including cognitive behavioral therapy (CBT), which can help people think more realistically about food and their weight and appearance, and psychodynamic therapy, which helps people gain insight into personal issues that may underlie disordered eating.
During eating disorder therapy all associated symptoms, such as depression and anxiety, should be addressed concurrently for the best results. In addition, early experiences, particularly family over-protectiveness, may be important in some cases, as may the opposite: various types of abuse and neglect.
Psychological counseling, for both the individual and her family, and behavior modification training are also commonly used for people with eating disorders, often as part of a team approach that includes nutrition counseling and medical care for those in eating disorder counseling.
CBT has been shown to be effective in alleviating the symptoms of bulimia. In one study, 69 percent of bulimics who received CBT were able to abstain from bingeing and purging for at least six months compared to only 15 percent in a control group who did journaling. Two other studies found interpersonal psychotherapy was as effective as CBT for people with bulimia.
Studies have indicated that eating disorders such as bulimia can be helped with CBT and interpersonal psychotherapy. Psychotherapy has been shown to effective in the treatment of anorexia nervosa. In a number of studies, subjects who received psychotherapy significantly increased their weight gain.
Dance Therapy in Eating Disorder Treatment
Dance therapy, or dance/movement therapy, is effective as a technique to help those with eating and body image problems. One of the most crucial tasks of any psychotherapeutic approach for eating disorders is helping the client to express their feelings and experiences.
Dance therapy helps the client to pay attention to bodily-felt experience which have emotional significance. This can lead to deeper self-knowledge and the ability to recognize physical cues such as hunger and satiation.
Research has demonstrated that dance therapy helps people with eating disorders to name and modulate strong emotions. That is, by attending to a bodily felt sensation, the individual can start to notice different intensities of the sensation and through attention to breath and movement, notice what changes occur. Many patients are than better able to self-soothe anxiety and other feeling states on their own outside of the therapy session.
Guided Imagery in Eating Disorder Counseling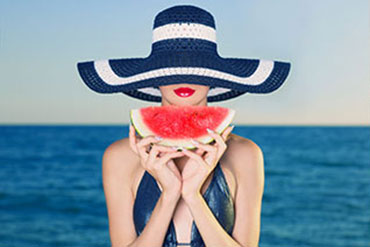 Guided imagery is a type of hypnotherapy that can be helpful in reducing some of the anxiety associated with eating disorders. It uses directed thoughts and suggestions to guide the imagination toward a relaxed, focused state.
When used in mental health care, guided imagery involves going into a state of deep relaxation and creating a mental image of recovery and wellness.
Two studies at Mount Sinai Hospital in Toronto found that guided imagery improved the ability to self-soothe in women with bulimia nervosa. Using guided imagery therapy with 50 bulimics, researchers measured eating disorder symptoms, psychological functioning and the experience of guided imagery.
At the end of 6 weeks, the researchers concluded that the guided imagery treatment had a significant reduction of bingeing and purging and the imagery group had a mean reduction of binges of 74 percent and of vomiting of 73 percent.
Hypnotherapy in Eating Disorder Therapy
Researchers have suggested that hypnotherapy may be a useful part of an integrated treatment program for eating disorders. Studies have reported that hypnotherapy strengthens both self-confidence and the ability to cope, which can result in healthier eating, improved body image, and greater self-esteem.
Hypnotherapists use specific techniques with someone with an eating disorder to help them work through conflicts and difficult experiences. During the hypnotherapy process, the hypnotherapist generally does an initial session of gathering history and then uses hypnotherapy over the next few sessions. Typically, the patient is guided through hypnotic exercises involving suggestions on how to change behavior.
Comprehensive Eating Disorder Treatment
Most eating disorder counseling facilities have a wide variety of care. Psychotherapists play a vital role in the successful treatment of eating disorders and are integral members of the multidisciplinary team that may be required to provide patient care.
As part of this treatment, a physician may be called on to rule out medical illnesses and determine that the patient is not in immediate physical danger. A nutritionist may be asked to help assess and improve nutritional intake.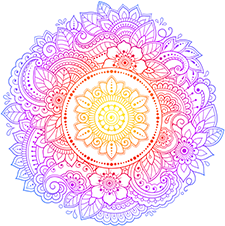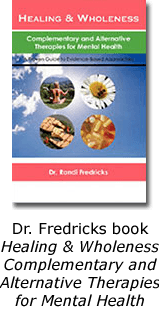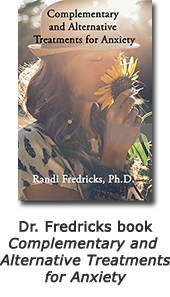 Eating Disorder Treatment, Counseling and Therapy for the Silicon Valley including San Jose, Los Gatos, Saratoga, Sunnyvale, Campbell, Cupertino, Los Altos, Mountain View, Palo Alto, Morgan Hill, and Santa Clara.