Binge Eating Disorder
San Jose Counseling and Psychotherapy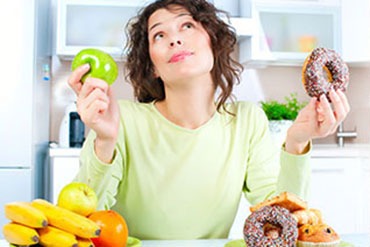 Overeating is a behavior that, while generally not a medical problem, in some cases is a symptom of an eating disorder, such as binge eating disorder or bulimia.
In eating disorder therapy, patients frequently need help understanding the difference between overeating and binge eating.
Binge eating disorder, sometimes called compulsive eating, is not fully recognized by the The Diagnostic and Statistical Manual of Mental Disorders (DSM-5) and is considered to be an "eating disorder not otherwise specified." Additionally, the DSM-5 lists binge eating as a subset of both anorexia and bulimia. This multifaceted web of diagnostic criteria highlights the complexity of eating disorders.
What is Binge Eating?
The DSM-5 defines a "binge" as eating, in a discrete period of time (e.g., within any two hour period), a quantity of food that is considerably larger than most people would consume during a similar period of time.
Binge eating disorder is strongly associated with other psychiatric disorders, and as many as half of all people with this disorder are depressed or have been depressed in the past.
A 2012 study of 80 patients diagnosed with the disorder found that that 27.5% had current suicide ideation and 10 subjects had attempted suicide at some time in their lives.
Research has consistently shown that anxiety disorders are common among individuals with eating disorders, most notably social phobia, obsessive-compulsive disorder, and specific phobias. Investigations have shown that binge eating disorder contributes to feelings of shame, loneliness, and poor self-esteem. Conversely, the same feelings can cause binge eating problems.
Overeating vs. Binge Eating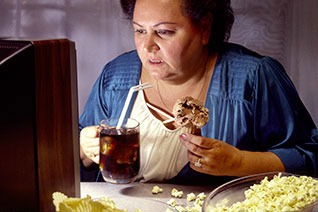 The United States has the unfortunate distinction of being known for obesity and overweight populations.
While many of is eat too much on occasion, it is not uncommon for a binge eater to consume 5,000 calories or more in one sitting.
Those who tend to overeat usually find that the problem progresses into a more serious eating disorder. Because of this, counseling is recommended for even simple overeating problems to prevent further complications. What separates overeating from binge eating is the following:
Binge eating happens routinely and at least twice a week over a six month period.
Binge eating episodes are emotionally upsetting.
Binge eaters typically do not like to eat around others and prefer to do so in private.
Binge eaters have an abnormal physiological response to hunger and to being full after eating.
Signs and Symptoms of Binge Eating Disorder
Are any of these true for you?
Some days even though I wanted to stop eating, I just could not help myself.
Some days I surprise myself with how much food I can eat in just a very short span of time.
I feel so horrible and guilty after I realize how much food I have consumed.
It seems that every night I go to bed thinking, "Tomorrow I am going to begin my diet."
Binge Eating Disorder Treatment
About 80% of persons with binge eating disorder who seek professional help recover completely or make significant progress. All in all, eating disorders are behavior patterns that display very complex emotional conflicts, which need to be resolved for the person to have a healthy relationship with food.
Eating disorder counseling, whether in individual or group sessions, can help teach you how to exchange unhealthy habits for healthy ones and reduce bingeing episodes.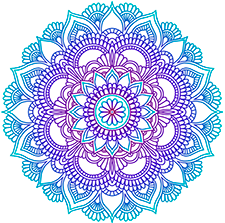 Eating Disorder Treatment, Counseling and Therapy for the Silicon Valley including San Jose, Los Gatos, Saratoga, Sunnyvale, Campbell, Cupertino, Los Altos, Mountain View, Palo Alto, Morgan Hill, and Santa Clara.