Acute Stress Disorder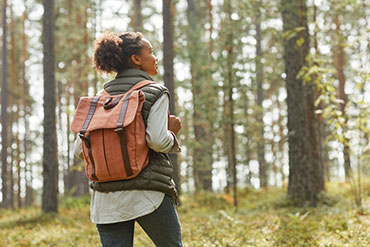 Acute stress disorder (ASD) is a condition that many of us experience after a situation involving a trauma or abuse. It is a natural reaction to such events in attempt to resolve the thoughts and feelings associated with what happened.
ASD is an anxiety disorder that involved feelings of dissociation and anxiety symptoms that happen within one month of a traumatic or stressful event.
ASD is one of the most common forms of stress-related anxiety disorders treated in therapy. If left untreated, ASD can develop into posttraumatic stress disorder (PTSD), which then requires more extensive PTSD treatment.
Acute stress disorder is a mental disorder that can occur in the first month following a trauma. The symptoms associated with ASD are similar to PTSD. However, a PTSD diagnosis is not used until the symptoms have persisted for one month. In comparison to PTSD, acute stress disorder typically involves feelings of diassociation.
The dissociation that occurs is a psychological reaction to trauma in which the person copes by compartmentalizing features of the trauma from conscious awareness. For example, certain thoughts, emotions, sensations, and/or memories are compartmentalized because they are too overwhelming for the conscious mind to integrate.
Symptoms of Acute Stress Disorder
The symptoms of ASD are similar to those of PTSD, but of shorter duration, lasting at least 2 days but less than a month after a traumatic event. For people with ASD, psychotherapy can be a useful intervention and help prevent the development of PTSD. Once a person has PTSD, psychotherapy becomes more frequent and involves specialized PTSD treatment.
Research has found that within one month of a trauma, survivors show rates of ASD from 5 to 30 percent. Rates vary for different types of trauma. For example, survivors of accidents or disasters such as tornados show lower rates of ASD. Survivors of violence such as robbery and assaults shootings have rates at the higher end of that range.
Populations at Risk for ASD and PTSD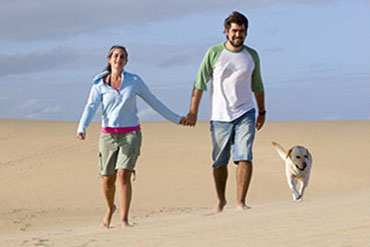 Several factors can place someone at higher risk for developing ASD after a trauma. including the following:
Having experienced a number of traumatic events
Being previously diagnosed with PTSD in the past
Being previously with prior mental health problems
Having symptoms such as not knowing who or where you are, when confronted with trauma
When ASD Predicts Future PTSD Treatment
Research has shown that If you have ASD, you are very likely to get PTSD. Studies have found that over 80 percent of people with acute stress disorder develop PTSD six months later.
People who do not get acute stress disorder in response to trauma can still develop PTSD later on. Studies indicate that a small number of survivors who do not get ASD in the first month after a trauma will get PTSD in later months or years.
Acute Stress Disorder Treatment
There are many effective treatments, most of which are also used in acute stress disorder and PTSD treatment. Cognitive behavioral therapy (CBT) has been shown to have positive results and research shows that survivors who get CBT soon after going through a trauma are less likely to get PTSD symptoms later. A trauma counselor specializing in PTSD treatment can judge whether CBT may be useful for a trauma survivor.
In my work as a trauma therapist, I have found that many of experience acute stress disorder as a result of the various traumas in our life. It is difficult to tell how a trauma may affect us. The good news is that therapy can help.

San Jose PTSD Treatment in the Silicon Valley including San Jose, Los Gatos, Saratoga, Sunnyvale, Campbell, Cupertino, Los Altos, Mountain View, and Santa Clara.