Communication in Online Counseling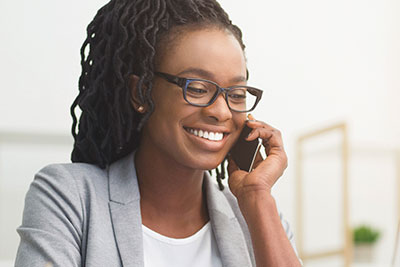 When participating in online counseling, it's important to respect the communication differences between online therapy and face-to-face therapy. Most people are used to communicating with others face-to-face, even if now that is often through video conferencing and online therapy. Audio-only therapy, such as phone therapy, still requires good communication skills but requires that we listen for nonverbal cues rather than watch for visual cues. Some therapists actually prefer listening for differences in pace and tempo of discourse, pauses, hesitations, changes in tone or inflection, or other differences rather than continually focusing visually on a screen for nonverbal cues and changes.
Nonverbal Communication
With practice, a person can become more attuned to these different types of nonverbals but therapists and clients alike may find, especially at first, that they need to be more overt and direct in their communication of empathy and their efforts to build rapport. While doing phone therapy, a therapist might say something like "Since I can't see your face right now, please tell me what you're feeling" or "You can't see me but I'm sad that you faced this difficult experience." 
Additionally, the therapist might use more frequent vocalizations indicating that they're listening to their client. Greater capacity for tolerating silence—especially if you can't see each other—may be needed while the client wrestles with challenging material, difficult ideas, or powerful emotions.
Privacy and confidentiality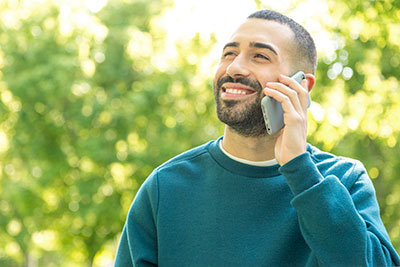 Ensuring privacy and confidentiality is an important part of the communication process sho the client feels safe saying whatever is on their mind. Of course, this applies to both during the session as well as afterwards. Each person should be able to secure the device or otherwise prevent others from being able to identify activity on the internet or on the phone. For example, on your phone, you may want to indentify your therapist in your contact list by initials only. With videoconferencing, it is often possible to see whether another person is present during the session but whether or not a person is alone may need to be verbally confirmed with phone therapy.
Both therapistt and patient should avoid using public or unsecured Wi-Fi for calls on a mobile phone or other devices and for video therapy. A headset improves sound quality, is comfortable, and offers more confidentiality than using the speaker phone option.
Cultural differences and online therapy
As with face-to-face therapy, the therapist must pay particular attention when their patient's culture, ethnicity, or language differs from their own. When we are communicating solely via phone, the therapist will want to check themselves to ensure that they're making accurate assumptions on the basis of what they hear without having the added visual information.
This will simply require an added awareness and sensitivity to these differences and how they might sound different over the phone rather than in face-to-face conversation. This is usually an issue at the beginning of a treatment relationship as patient and therapist get to know one another.
As with all care, the treatment relationship is critical, and keeping the focus on building and sustaining a strong relationship can help both therapist and client successfully navigate online counseling to meet the treatment goals.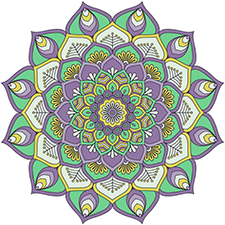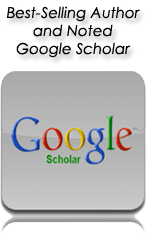 San Jose Psychotherapy in the Silicon Valley including San Jose, Santa Clara, Los Gatos, Saratoga, Campbell, Cupertino, Sunnyvale, Los Altos, and Mountain View.