How Video Therapy Works
Like phone therapy, online counseling can offer higher comfort and convenience for clients and therapists alike. Therapists and clients may not need to travel for their sessions, which may be less expensive and more comfortable for all involved.
In addition to the convenience, many people also enjoy the perceived confidentiality that comes with online therapy. They tend to feel more comfortable sharing information with their mental health professional and may feel less ashamed and powerless due to the removed environment.
My video therapy sessions
For video therapy, I do my video conferencing with a platform called Doxy. It's great because no download is required.
For our appointment, all you need to do is click on this link (or copy and paste into your internet  browser:
https://doxy.me/drrandifredricks
You'll see the image below. Enter your name and then click the "Check In" button.
I will accept your call at our appointment time and we will get started!

5 Tips for a Great Telehealth Therapy Experience
Choppy video and bad audio can be frustrating during a video call. Fortunately, the video conferencing platform I use is top of the line. It's not only secure but has excellent video quality. Still, here are 5 tips that can improve call quality if needed:
Restart your computer before a video call. Other software might be using computer memory or interfere with your video or microphone. Restarting your computer will assure your computer has been refreshed and is ready for video conferencing.
Use fast internet with a direct ethernet cable. Video quality adapts to internet speed, so the faster your internet connection, the better the video quality will be.  Of course, you can use wireless, but just know it may affect the quality of the video call.
Use a newer computer with ample speed. Sending and receiving video takes a lot of computer power. Older or slower computers tend to have a harder time processing the video, which can contribute to choppiness.
Use low resolution. Higher resolution makes for a better video conference call. However, if you're experiencing choppiness, try lowering the resolution. By doing this it requires less bandwidth and computer power, resulting in less choppiness during your video call.
Use headphones. Typically your computer will automatically eliminate echo or audio feedback so you don't hear yourself talking. But if this does happens, you can try using headphones. I also have a good set of headphones that I can use if we ever have a feedback problem.
These tips apply to both participants on the call; you and me.
If you are still having trouble, we may have to do a phone session instead. Have your phone nearby in case we should ever have to switch to  a phone session.
I've tried to make the process as easy as possible. Still, some people prefer to do Phone Therapy appointments instead of Online Therapy. I just want to give you the option for both.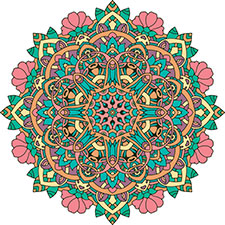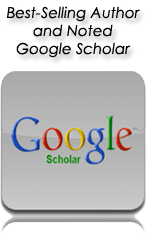 San Jose Psychotherapy in the Silicon Valley including San Jose, Santa Clara, Los Gatos, Saratoga, Campbell, Cupertino, Sunnyvale, Los Altos, and Mountain View.