Telehealth Therapy FAQs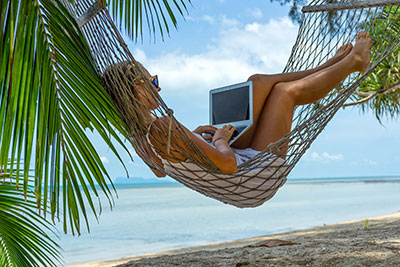 In response to the need of their clients, mental health professionals everywhere are using Online Counseling and Therapy services to safely provide continuity of care. Government officials and health care entities are establishing emergency policies regarding the use of Online Counseling.
Although Online Therapy has been around since NASA started using it to provide care to astronauts in the 1960's, it has only recently become a mainstream method for healthcare delivery. Below are the most common considerations for clients who want to use Online Counseling platforms.
Telehealth Therapy Q&A For Clients
Q. What is Telehealth Therapy?
A. Telehealth Therapy is the practice of providing care to clients at a distance using telecommunications technology. In other words, it is a method of treating patients using the internet and telephone. This can take the form of real-time video visits, secure email, or remotely monitoring a client's progress.
Q. Are Telehealth Therapy and Telemedicine the same thing?
A. The terms Telehealth Therapy and Telemedicine are often used as if they were the same thing, but technically telemedicine is a subset of telehealth. Online Counseling and Therapy also includes non-clinical uses of telecommunications technology such as self monitoring, provider and patient education, and medical records management.
Q. Is Telehealth Therapy technology difficult to use?
A. Of course, this depends on the specific application and each person's familiarity with technology, but in general, telehealth software is designed to be as easy to use as other familiar modern applications. Patients and providers with a basic familiarity with online apps should be able to quickly figure out how to use a telehealth application.
Q. Do therapists need special training to provide Telehealth Therapy?
A. California law doesn't require training to provide Online Counseling and Therapy services. As with all psychotherapy services, it is important that the therapist is competent and knowledgeable about using technology in providing treatment. It's also important to recognize the risks and benefits of providing Online Counseling and Therapy services and therapists are required to explain that to their clients.
Q. What is unique about Telehealth Therapy compared to In-Office Therapy?
A. The same ethical and legal aspects of confidentiality apply to TelehealOnline Counseling and Therapyth as In-Office Therapy. One primary difference is that the therapist is required by law to ask the client where they are physically located at the beginning of each session, whether it's Online Therapy or Phone Therapy. This is so the therapist can notify the authorities in case of an emergency.
Q. Is Online Therapy as secure as Phone Therapy?
A. Phone Therapy may be somewhat more secure than Online Therapy. With online therapy, third-party applications potentially introduce privacy risks even when provider enable all available encryption and privacy modes when using such applications. Of course, there are probably other video communication applications that are also vulnerable.
Q. With Phone Therapy and Online Therapy how does a therapist help a client if a crisis occurs?
A. A therapist's job is to make sure that the client is always safe. When doing Phone Therapy or Online Therapy sessions, a therapist not only gets the client's full name, address, phone number and emergency contact information, they also ask at the beginning of every session where the client is located at that moment. That way, the therapist can help if there is an emergency and send an ambulance or the authorities.