Improving Communication in Relationships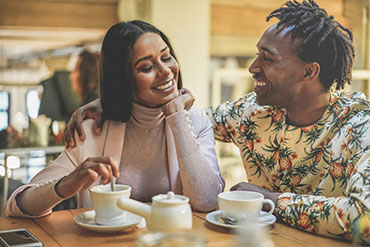 The importance of productive relationship communication cannot be understated. But exactly what is good relationship communication?
Unfortunately, many of us know what poor communication looks like in a relationship but are unsure how to make it better.
Using effective communication skills is crucial to relationships and to success at work. Sometimes we may need a little help with our communication skills from relationship counseling.
There are, of course, many types of relationship communication. We use verbal communication, non verbal communication, written communication and many forms of each of those.
We learned to communicate as infants–from those around us. Sometimes that communication is very effective, and sometimes we grow up, having a lack of communication skills. No matter what, interpersonal skills are the foundation of any relationship, business or personal.
Developing Communication Skills
Effective skills in communication are necessary to maintain and increase the quality of our lives and our relationships. The inability to communicate effectively can hinder all of our relationships; professional and personal.
We all have misunderstandings within our relationships. At times it is easy to become unhappy when are expectation are met. However, this often has do with the fact that we are not communicating effectively.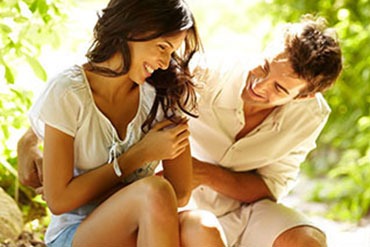 Serious problematic relationships can be repeated by using effective communication and watching for the right indicators.
When you know and understand the process of communication, you can actively implement basic principles, hone your skills, avoid problems, and become the effective communicator that you would like to be. The right therapist trained in communications and psychology can help you to do that.
My Research on Communications and Relationships
I received a Bachelor of Arts in Communications from Santa Clara University. My thesis was a landmark study on communications in families with addiction that was published at the Education Resources Information Center, the world's largest digital library of education literature.
From studying relationship communication so extensively, I know how to change the mechanisms that prevent us from communicating in productive ways in our relationships. I also know that the inability to communicate effectively can leave us feeling disconnected and – sometimes – even lonely.
Developing communication skills and abilities can be facilitated with the help of a good communications therapist. Throughout our lives, we are faced with challenges in communicating effectively. I can help you to examine those situations and develop a confidence and intuition so you will know how to handle those difficult situations. In relationship counseling, you can learn to be a more effective communicator by:
Modeling effective communicators.
Examining your communication failures and learning from them.
Create an awareness of proven strategies for effective communication.
Attempt to apply the tools you learn about communication in all your conversations.
Communication and Relationship Counseling
Most us of have of had misunderstandings in communicating with others. This can be avoided if we think about the context and environment when we communicate. One of best places to learn these skills in counseling.
To start with, we need to be able to understand the context of our own communication and understand that every message we receive has its own context. By learning a few foundational principles of communication in relationship counseling, we can have a new perspective and begin experiencing more satisfying communication in our relationships.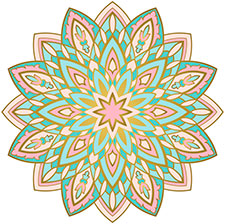 San Jose Relationship Counseling in the Silicon Valley including San Jose, Los Gatos, Saratoga, Sunnyvale, Campbell, Cupertino, Los Altos, Mountain View, and Santa Clara.