San Jose Counseling and Psychotherapy
Welcome, I'm Randi Fredricks, a licensed psychotherapist in San Jose who helps individuals and couples. My main focus in therapy is to guide you in developing the best version of yourself and your relationships. 
As a psychotherapist and marriage counselor, my mission is to help you increase happiness and satisfaction in all areas of your life, whether with  psychotherapy or couples therapy. To accomplish this, I combine the problem-solving tools of traditional therapy with the latest innovations, such as complimentary and alternative methods. I've concentrated on the development of strategies that enhance a person's ability to experience deeper contentment and joy and experience deeply satisfying relationships.
The Exceptional Care You Deserve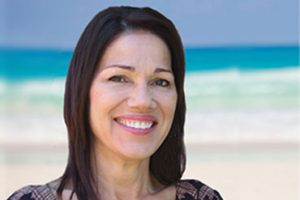 I offer a wide variety of proven therapy methods I learned while earning a Ph.D. in Psychology and a Doctorate in Naturopathy, and publishing books and research on communication, mental health and alternative medicine. This has enabled me to develop considerably more tools than traditional therapists and psychologists. Counseling and psychotherapy can be life-changing when the correct approaches are used.
My approach to therapy is warm, heart-centered and compassionate, using evidenced-based therapies that integrate emotional, physical and spiritual perspectives. As a client-centered therapist, I serve as your guide in exploring what has purpose and meaning for you so you can create the life and love you want. Imagine awakening ever day with joyful anticipation.
Kindhearted Psychotherapy and Marriage Counseling
You are much more than a number or a file to me, I truly care about you and your relationships. For this reason, I have limited my practice to a small number of clients so I can deliver the exceptional care you deserve.
My office is a safe and serene retreat like atmosphere where you can come in and share what's on your mind. Whether you are seeking psychotherapy or marriage counseling, we can develop a plan to help you feel happier, more productive and at peace.
Warmly,
Dr. Randi Fredricks, Ph.D., LMFT
San Jose Counseling and Psychotherapy