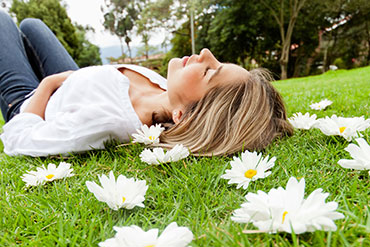 Almost all therapists in California have shifted from in-person sessions to phone therapy or video conferencing in order to abide by the Bay Area's shelter-in-place order.  The impact of the global pandemic and the associated restrictions have led to added stress for everyone, especially those dealing with depression and anxiety.
People already struggling with mental health are in a difficult situation because this can exacerbate their symptoms. Even people who were fine before this are now struggling with anxiety and worry about what's going to happen next.
Therapy for When You Can't Leave the House
While many therapists have offered phone therapy and online therapy in their practices for a few years, it's now become particularly helpful. Because so many people need support and can't leave their home, therapists are offering virtual therapy using platforms like Doxy, Zoom, FaceTime and over the phone.  Most therapists reports that some people are hesitant at first, but once they try it, they ultimately like it. I am now offering California online therapy and California online counseling in addition to working in my office. 
Being of Service to Those Around You
It may seem harder to be of service to thise around you when you have to shelter in place. But there are things you can do. For one, make more time to connect with people via phone or video chat.
If you live with other people, asking them to be of service is actually being of service to them. This is because it's asking them to be connected. How do you do this? For one, ask them to contribute to the household in meaningful ways. Have everyone help with meal prep, household cleaning, and fun things as well.
If you have kids at home, allow them to manage themselves, their own schoolwork, and their other responsibilities. This does not mean that you don't set expectations or establish the structure and support they need to function in this new reality.
Encourage Kindness and Compassion
Acknowledge to yourself and everyone else that all of this is so hard. Many of us are experiencing great losses right now. We have feelings of grief, anxiety, stress, and isolation that are hard to cope with.  Ow may be the time to tap into out social world by emphasizing connections that have purpose, meaning and bring us joy.
This pandemic is asking us to demonstrate our character and commitment to others as well as the greater good.  Now, more than ever, we need to emphasize kindness towards ourselves and others.
Randi Fredricks, Ph.D.

References
Galea S, Vlahov D, Resnick H, Ahern J, Susser E, Gold J, Bucuvalas M, Kilpatrick D. Trends of probable post-traumatic stress disorder in New York City after the September 11 terrorist attacks. American Journal of Epidemiology. 2003;158:514–524.
Godeau E, Vignes C, Navarro F, Iachan R, Ross J, Pasquier C, Guinard A. Effects of a large-scale industrial disaster on rates of symptoms consistent with posttraumatic stress disorders among schoolchildren in Toulouse. Archives of Pediatrics and Adolescent Medicine. 2005;159:579–584.
Goenjian AK, Steinberg AM, Najarian LM, Fairbanks LA, Tashjian M, Pynoos RS. Prospective study of posttraumatic stress, anxiety, and depressive reactions after earthquake and political violence. American Journal of Psychiatry. 2000;157:911–916.
Green BL, Grace MC, Vary MG, Kramer TL, Gleser GC, Leonard AC. Children of disaster in the second decade: a 17-year follow-up of Buffalo Creek survivors. Journal of the American Academy of Child and Adolescent Psychiatry. 1994;33:71–79.
Hanson RF, Kilpatrick DG, Freedy JR, Saunders BE. Los Angeles County after the 1992 civil disturbances: degree of exposure and impact on mental health. Journal of Consulting and Clinical Psychology. 1995;63:987–996.