Divorce Counseling
San Jose Counseling and Psychotherapy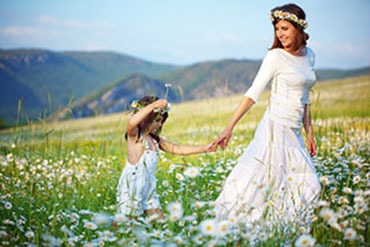 Most men and women who experience a divorce (or similar separation) experience some level of situational depression. Additionally, there are usually other difficult feelings and complex issues.
This is considered a normal part of the grieving process and it can actually be problematic if you don't feel sadness over the loss of marriage or similar long term relationship.
If these feeling are not processed appropriately, situational depression can turn into something more chronic and linger for much longer than it needs to.
Divorce Counseling Helps Process the Loss
Not every divorce needs to end in ruin and chaos and some people even become friends afterwards. Marriages end for all kinds of legitimate reasons and divorce counseling can minimize the level of trauma afterwards.
To help make sure that break is clean emotionally, it is best to seek professional help as soon as you realize the marriage is over. Some divorce counselors can even facilitate the separation, help with custodial and co-parenting issues, and ensure that so that the divorce does not extend long into future and cost a lot of money.
When a couple gets married, they want to believe that it will last forever. Unfortunately, it does not always work out that way. When it's obvious that a couple is going to end the relationship and go their separate ways, it can usually beneficial to seek divorce counseling. This may be done as a couple as well as individual counseling.
Divorce Counseling vs. Couples Counseling
It might sound odd to think about divorce counseling instead of couples counseling. If the relationship has failed, it might appear that the time for counseling has long passed. However, this is not necessarily true.
For example, because separation can be a traumatic, life-altering event. Because of this, it can be helpful to have the support of a trained professional during this challenging time.
Unfortunately, divorces sometimes become complicated, which only serves to add more stress to the situation. A divorce good counselor can help couples to severe the relationship with a minimum of ill will. This is not only less stressful for the couple, it tends to make things easier for everyone around them. This is especially important for any children who are part of a family.
Benefits of Divorce Counseling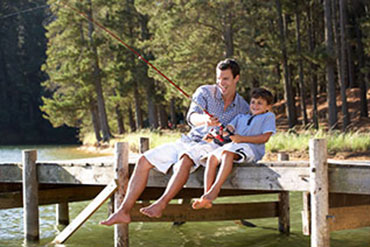 For many couples, the benefits of divorce counseling can be invaluable. Divorce can be an overwhelming experience. Many of us rush to get it over with because it is so painful. Or we may just check out and let our partner dictate all the terms because we don't want any more conflict. Either way, we may end up regretting our decision not to be more involved in the process.
The couples who benefit most from divorce counseling are those who know that they can no longer make their relationship work and want to have an amicable separation.
Even couples with a high degree of conflict can make this happen if they are motivated by a desire to be civil.
Often this desire for civility is driven by another force, such as the welfare of children. Avoiding a high conflict divorce can help to avoid trauma for children.
How Does Divorce Counseling Work?
The most common type of divorce counseling is done by a therapist, social worker, or psychologist specially trained in working with couples.
The goals are typically helping the couple split amicably without worrying about asset distribution or the welfare of any children.
A divorce counselor works much the way a marriage counselor works, by helping both parties to learn improved ways of communicating with each another.
Even though the goal is not reconciliation, the couple remain linked by their history together, and can benefit from learning to communicate with each other. This is especially true of there are children and co-parenting is needed.
The more common type of divorce counseling is done with a professional counselor during and after the separation to help with feelings of loss. The death of relationship can often be one of the most significant losses a person ever has to deal with and counseling can help to make this process a little easier.