Grief Counseling
San Jose Counseling and Psychotherapy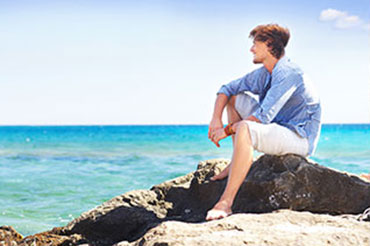 Grief counselors help people cope with the loss of a spouse, parent, friend or other loved one.
Counseling can also help manage feeling related to the loss in other ways, such as the loss of a pet, a job, or an unborn child.
Sometimes grief counseling can help people with other types of loss, like the dissolution of a relationship.
Grief counseling is usually provided in hospices or other places where death commonly occurs. In these settings, the grief counselors provide immediate comfort by being on hand to talk to the bereaved during those first moments.
Grief Counseling Helps Process the Sadness
Bereavement is a painful, but natural process, in response to loss. Grief counseling can support you at this difficult time. Bereavement is the feeling of grief when we lose someone or something close to us. Death and loss are an unavoidable experience in life.
Grief usually involves shock, anger, and sadness. These feelings are common features of the grieving process. If left unprocessed, we can be left with unresolved emotional scars and subsequent mental health problems such as anxiety and depression.
There are stages of bereavement, grief, and loss. The first response to a bereavement is generally shock and disbelief. Denial usually follows, as the person bereaving finds it difficult to accept the reality of the loss.
It is perfectly normal to experience anger and guilt. This is often followed by depression, sleeplessness, and irritability. If the depression worsens, it can include loss of motivation, social withdrawal and changes in appetite.
As much as it can help to understand the process of grief and that everyone experiences it at sometime during their life, the pain from the loss of a loved one is often very deep.
Stages of Grief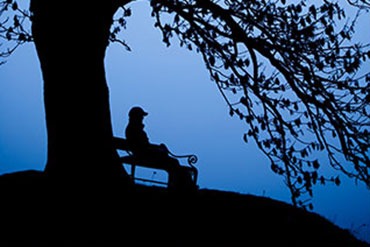 There are a number of psychological models of the stages of grief although the most enduring is probably from psychiatrist Elisabeth Kubler-Ross. It includes the following five stages:
Denial
Anger
Bargaining
Depression
Acceptance
At some stage the bereaved move to a position of acceptance at which point, life begins to feel more normal again. Grief counseling helps process the feelings of loss associated with a variety of situations, including the following:
Death of a loved one
Miscarriage or abortion
Personal injury and/or illness
Moving or changing jobs or careers
End of relationship
Children moving away
If you are experiencing grief or loss, counseling can help you process it in a more healthy way. As a bereavement counselor, I offer you a space to explore your feelings in confidential and safe space.
I can help you through the grieving process – to process the painful emotions, to accept the loss, to make relevant adjustments and to help discover productive coping mechanisms.
The bereavement process is usually a lengthy one, and counseling can support you during this difficult time on either a short or longer-term basis. Please let me know if I can help you with this process.