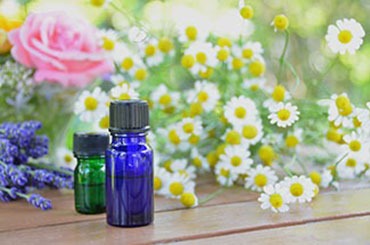 In recent years, the global aromatherapy market size was valued at $1.07 billion yearly, according to an industry analysis report for 2014 to 2025 published by Grand View Research. This lucrative growth shows no sign of stopping.
Rising awareness about the therapeutic uses of essential oils has led to the growth of using aromatherapy products as alternative medicines to treat many disorders, including pain management, skin-related problems, cardiovascular disorders, digestion problems, cold an cough, respiratory disorders, immune system functioning, and wound healing. In addition, aromatherapy is good for emotional health and can help anxiety, depression, and eating disorders and sleep.
Essential oils are extracted from plants and are processed naturally to form organic aromatherapy products. These products are nontoxic, and safe for inhalation. Aromatherapy is used as an alternative to pharmaceutical drugs due to these benefits, the report states.
Aromatherapy is not new. Its origin can be traced to about 265 B.C. to ancient Egypt in the Temple of Edfu where incense and unguents (soothing or healing ointments), were blended according to recipes inscribed on the walls of the laboratory. On the west side of the main temple is an entry in a small hall, which is a laboratory in where aromatic creams and potions were brewed. More than 100 recipes are preserved to this day.
The Egyptians in the days of the pharaohs had developed great skill for using herbs. The earliest medical texts some 4000 years old rely mainly on the rich choice of plants produced by the land for medicinal application perfumes, cosmetics, household items, food, ornaments, and for funerals.
The Origins of Aromatherapy
The origin of Aromatherapy can be traced to about 265 BC to ancient Egypt in the Temple of Edfu where incense and unguents (soothing or healing ointments), were blended according to recipes inscribed on the walls of the Laboratory.
Flowers, seeds and fruits, leaves, roots, bark and chips of wood have been found in all of these items. All plant parts or vegetation are often loosely referred to as herbs. The ingredients of pharaonic medical prescriptions were derived mainly from plants, trees and their fruit. A surprisingly large amount of those used have medicinal properties recognized in modern herbal medicine.
In ancient Egypt, aromatherapy was first used in a form known as Kyphi (in Egyptian), which means a substance to be burnt, (as does the word perfume), or incense in the religious temples and added to beverages for medicinal purposes.
This is first example of the recognition of the effects of aromatherapy. The ingredients quoted by Plutarch are raisins, honey and wine, myrrh, resin, cyperus grass, rush, large and small juniper berries, sweet flag and cardomom.
If you have the opportunity to travel to Egypt to visit the Edfu Temple and the Karnak Temple, it may provide perspective and education on how plants and recipes derived from them helped give birth to the science of aromatherapy. The existence of therapy gardens, healing gardens, medicinal gardens, and the application of horticulture as therapy today provides merit and historical support for alternative medicine.
Randi Fredricks, Ph.D.

References
Price, Shirley. (1993). Shirley Price's Aromatherapy Workbook. London, UK: Thorsons.
Tisserand, Robert B. (1977). The Art of Aromatherapy. Rochester, VT: Healing Arts Press.
Lawless, Julia. (1995). The Illustrated Encyclopedia of Essential Oils. Rockport, MA: Element Books, Inc.
Manniche, Lise. (1999). Sacred Luxuries: Fragrance, Aromatherapy & Cosmetics in Ancient Egypt. Ithaca, NY: Cornell University Press.
Gattefossé, René-Maurice. (1993). Gattefossé's Aromatherapy. Saffron Walden, UK: The C.W. Daniel Company Limited.