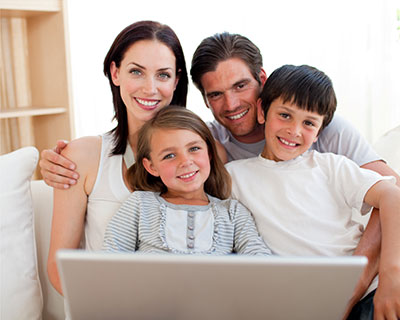 A global, novel virus that keeps us contained in our homes—maybe for months—is already reorienting our relationship to government, to the outside world, even to each other.
Most of us are accustomed to driving to our place of work, be it our own business or place of employment. We spend most of the day there and a substantial portion of our week. But in the midst of COVID-19, all that is changing. And it's not clear how the pandemic's impact will change our lives and those of others — for good.
Our children miss school, their friends and teachers. We will our workplace, night life, distant family members, hanging out with friends.
The world is changing fast. Restaurants, sports events, foreign travel, and family gatherings have vanished from many of our lives. The way things are heading, the next casualty could be our concerns over privacy and freedom from state surveillance of our day-to-day activities.
Life, Work and Home Changes
There seems to be little doubt that this crisis will permanently change the way people work as well as they way they go to school. What if half of the workforce permanently works from home? And what if half of schools are permanently conducted online?
This new normal will surely have a ripple effect — maybe more like a tidal wave — on all the individuals, families and businesses forced to adjust. For example, as a therapist I now offer California online therapy and California online counseling in addition to working in my office. 
At the heart of all these changes are the new challenges we're all facing. How do we care for ourselves and our families while working and schooling at home and not panic during this unprecedented outbreak?
The first step: take a deep breath. Know that we are all in this together. And together we will get through it.
Since changes in routine can be stressful, it will be helpful to establish new daily structure. Be sure to include breaks from tele-work or schoolwork to relax and connect with each other.
If you haven't already done it already, make a list up priorities and keep a schedule. For one, wake up, get dressed and have breakfast at the normal time. If you live with other people, whether family or roommates, decide where everyone can do their work most effectively and without distractions. Enjoy more family time in the evenings, playing, reading, watching a movie or exercising together.
For yourself. list the times for learning, exercise and breaks. Schedule time for nutritious meals and snacks (this can help you to avoid junk food). Stick with normal bedtime routines as much as possible during the week to make sure you get enough sleep.
Adjusting to a New Way of Living
Having experienced a new way of living, many people are having a difficult time adjusting.  Right now, the way people live is changing — and there could be a permanent shift.
With little warning, COVID-19 is changing everything about our lives — changes that are universal across generations. Although each generation will be affected differently, all will be forced to acclimate to a new normal. People of all ages will see their lives disrupted and experience new hardship. Perhaps this will compel us to put aside generational divisions and come together to navigate these new realities together.
This new normal will force us to support one another and seek support. Whether that support comes from family, friends or a therapist, we're all going to need it more than ever as we figure out how our new lives are going to work. Most importantly, it's imperative that we remember we will get through this together. In fact, this situation could force us to become stronger, more resilient and grateful for the things that matter the most.
Randi Fredricks, Ph.D.

Chambers, Ruth; Gill Wakley & Alison Blenkinsopp (2006). Supporting Self Care in Primary Care. Radcliffe Publishing.
Bodenheimer, Thomas (20 November 2002). Patient self-management of chronic disease in primary care. JAMA. 288 (19): 2469–2475.
Newman S, Steed L, Mulligan K. Self-management interventions for chronic illness. Lancet. 2004;364:1523–1537.
Wasson J, Gaudette C, Whaley F, et al. Telephone care as a substitute for routine clinical follow-up. JAMA. 1992;267:1788–1793.
Rubak S, Sandbaek A, Lauritzen T, Christensen B. Motivational interviewing: a systematic review and meta-analysis. Br J Gen Pract. 2005;55(513):305–312.
Gregg, Jennifer A.; Callaghan, Glenn M.; Hayes, Steven C.; Glenn-Lawson, June L. (2007). Improving diabetes self-management through acceptance, mindfulness, and values: A randomized controlled trial. Journal of Consulting and Clinical Psychology. 75 (2): 336–343.